IGNITE's CS SPOTLIGHT series aims to showcase all of UNMC's Clubs and Societies in comprehensive detail and vivid color. If you ever wanted to volunteer in community outreach programs abroad or locally, this might be the CS for you: 
AIESEC is the largest youth-run organization in the world: a global platform for youths to explore and develop their leadership potential. We provide an opportunity for youths to gain leadership development via cross-cultural global internships and volunteer exchange experiences across the globe, with a focus to empowering youths and creating a positive impact on society.
AIESEC in UNMC started back in 2010, when 3 Vietnamese students aspired to provide equal opportunities to leadership development programs. With the help of AIESEC in University of Putra Malaysia, an initiative group was formed. With committed members and hard work, awareness of AIESEC in UNMC spread rapidly.
In 2012, just 2 years after its establishment, UNMC's AIESEC has built a strong brand identity. Its members have accumulated a significant amount of knowledge and experience, and are ready to create impact. For example, the  FORWARD project was launched in 2013 to bring in international volunteers to conduct workshops in the indigenous community in Broga Village; the aim was to create an environment conducive for the development of English language skills. AIESEC has also successfully hosted 'Light Your Future, Eureka!', a conference focused on secondary school students' career development, with over 170 delegations. This was  a milestone for AIESEC in terms of  leadership engagement with secondary school students.
AIESEC-er Michelle Beh during her Global Citizenship Program in Sri Lanka
AIESEC provides a platform for students in universities and colleges to participate in international internships or volunteering programs by joining various local chapters. These young individuals can develop their leadership potential by working and leading teams. Associate membership opportunities allow the students to work with various NGO partners of AIESEC, and represent their college as a part of the campus ambassador program. These include the Team Member Programme (TMP), Team Leader Programme (TLP), Incoming exchange (ICX) and Outgoing Exchange (OGX).
On a weekly basis, members work closely with their teammates by having their department meeting once (or more) per week to maintain an efficient workflow by communicating within the team. Training sessions are held among teammates, according to the timeline planned in order to be prepared for upcoming events and to be on track toward achieving our goals. Every fortnight, we will have gatherings for the members to deepen connections among each other and improve their teamwork, decision-making, and problem solving.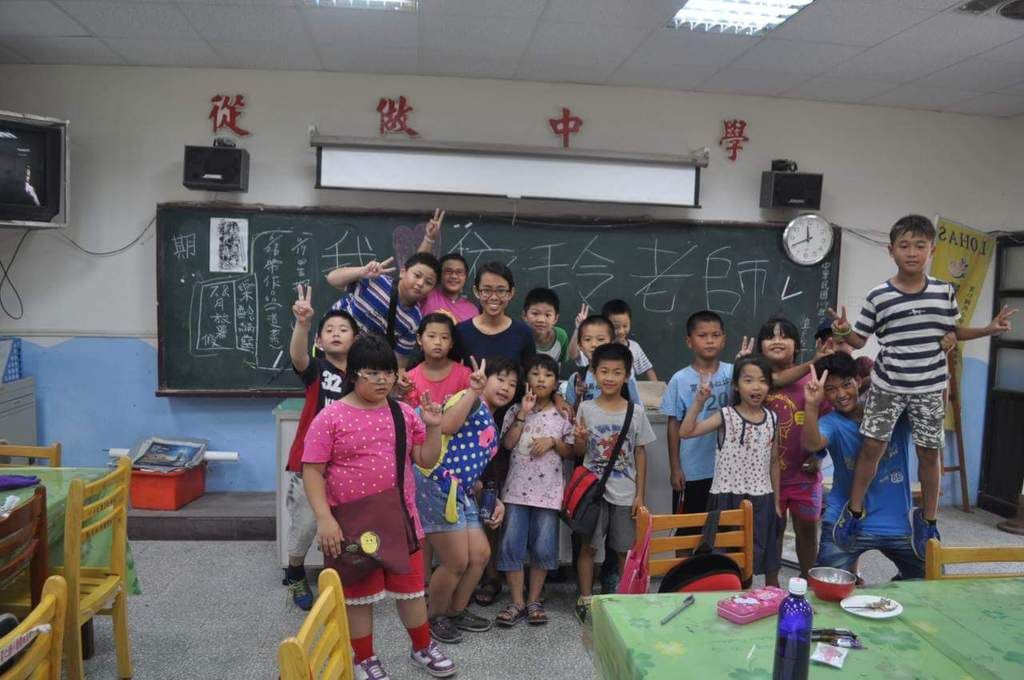 AIESEC-er Low Yee Ling during her Global Citizenship Program in Taiwan
AIESEC hosts over 500 conferences every year, each varying in length and demographic scope. The purpose of these conferences is to bring the international community of AIESEC members together to enhance their professional skills, provide networking opportunities, and to work on organizational strategy. Global networking during a conference can only begin after the organizing team's hard work. We're constantly organizing and managing events, conferences and training sessions that allows youth to be exposed to team management, leadership skills and personal development.
We provide experiential learning and development opportunities created for young people. We are a global movement of "do-ers", giving those who participate in our programs to contribute to a purpose greater than themselves. Nevertheless, if you desire to unleash your potential, then we are looking for you! You never know your potential until you test your ability and really excel in life.
Take a chance and make a difference. If you're a team player, what is stopping you? You may not have the competency yet, but the hunger to grow is a must. The journey of learning never ends.
By Feeza Halid
2015-16 Director of Marketing and Communication,
AIESEC in The University of Nottingham Malaysia Campus
Interested students can sign-up here.