IGNITE's CS SPOTLIGHT series aims to showcase all of UNMC's Clubs and Societies in comprehensive detail and vivid color. Ever wished you have a community to help you reach your fitness and well-being goals?:
Drop, pushup, punch, squat, jump, stretch, and exhale. The activities and personalities in the UNMC Fitness Club are as diverse as the different types of moves in a combination workout, each working a different muscle area and serving a different purpose.
The UNMC Fitness Club originally started off as a brainchild of founder Ravinraj Anboselvan, to motivate students to adopt a healthy lifestyle. Currently, we are also incorporating a more holistic vision for the club – physical, mental, and spiritual wellbeing. Aside from the power-packed workout sessions we have been conducting free-of-charge for the students and staff of UNMC, we are also pushing for our members to embrace a lifestyle that includes healthy eating, determination, self-love, community service, and acceptance of others.
This new direction allows us to better reach out to everyone and become more inclusive, as well as to help people achieve their health goals in a realistic, safe, and healthy manner. In light of this, we have diversified ourselves from the recruitment of coaches to the approaches employed during training. We wish to cater to different needs and interests, while maintaining a unified goal of attaining physical, mental, and spiritual wellbeing.
This is evident in our weekly training sessions. We provide both low and high intensity cardio sessions, strength conditioning, engagements with members of other sports clubs, and we like to wrap everything up nicely at the end of it all with a relaxing yoga session. And it's all free (apart from the membership fees of course)!! On top of that, we provide health and nutrition tips for those aspiring to switch to clean and organic diets, and offer training advice for general fitness junkies. Granted, we are neither professional athletes nor are we certified instructors, but we have all the dedication and patience to help anyone achieve their fitness goals!
One thing that's really cool about this club is that we like to call it a 'family' over anything else. We only fall into our respective roles and functions when the administrative need arises; all these superficial externalities melt away when we come together for our brainstorming and idea-generating meetings (more like informal and spontaneous get-togethers at 2am at some random spot on campus) and literally just talk about anything under the sun (or rather, moon) ranging from eye candies to costumed pranks.
And just like any family, our group consists of a myriad of personalities: the level-headed decision-maker, the clown, the easily-bemused fellow, the interrupt-people-in-the-middle-of-their-sentence guy, the peacemaker, the vulgar one, that blur "Hah what?!" dude at the corner of the meeting table, and that random stoner who crashes our meetings and who doesn't really know anyone. Each of them comes from a different fitness and athletic background, and each has very promising ideas for the development of the club and the happiness of our club members.
Imran, our rockin' Head of Coach, is the most metallic of personalities, both in music and in soul. He works hard and death growls even harder, and is usually seen at the back of the sports complex, punching at the punching bag with his boxing gloves on. He is easily recognized  by his offensive band shirts and equally offensive uniquely coiffed mullhawk hairstyle. His goal: to help people become healthier overall, and to help other aspiring coaches out there make a difference in the lives of others. And sing in a metal band.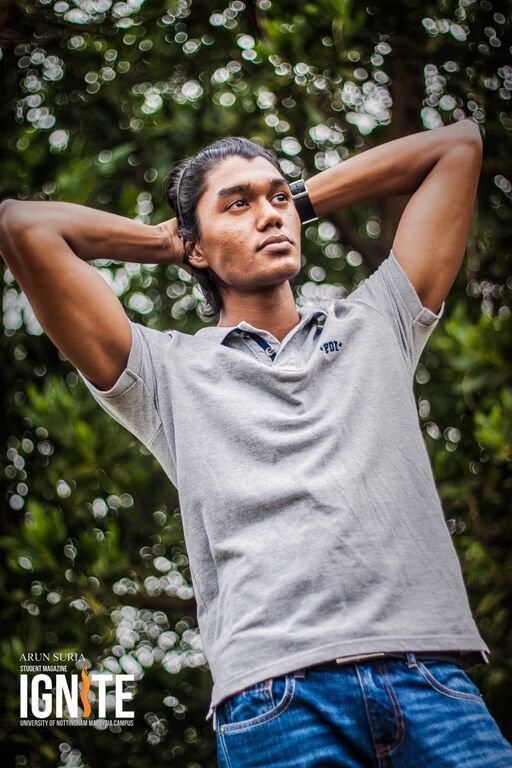 Arjun is our Head of Marketing and Malaysian Sadhguru. Never lacking in third-eye vegan wisdom, he suggests ideas for publicity that is almost like an out-of-body experience. He also implemented the third branch of fitness club's goals: spiritual well-being.
Natasha is also another aspiring singer who gets her work done fast and snappy. Yes, she likes things snappy. She makes for an efficient Head of Events along with her trusty techie sidekick, Arvin Ghostrider. Ghostrider has a penchant for bikes and is the guy to call when we have a phone or computer down. That also makes him in charge of the PA system during events.
Ravinraj, the founder and former President of Fitness Club, is now the Head of Outreach. This post gives him the power to create alliances with other sports clubs and to siphon money from sponsors into our accounts. Much power. You can see all that power in his biceps.
Erna is the preppy, bright secretary who we believe loves dancing and is always volunteering herself to help out with events. Look out for her gorgeous megawatt smile!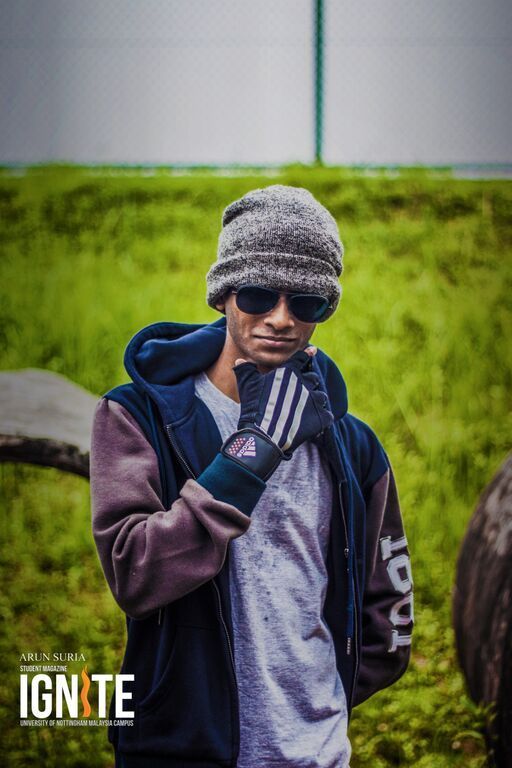 Dharsshen Chandrasegaran. Sigh. This part can't even be written well enough to properly honour him. Let's just say he has a lot of swag for people to deal with. All hail the treasurer of almighty swaggery.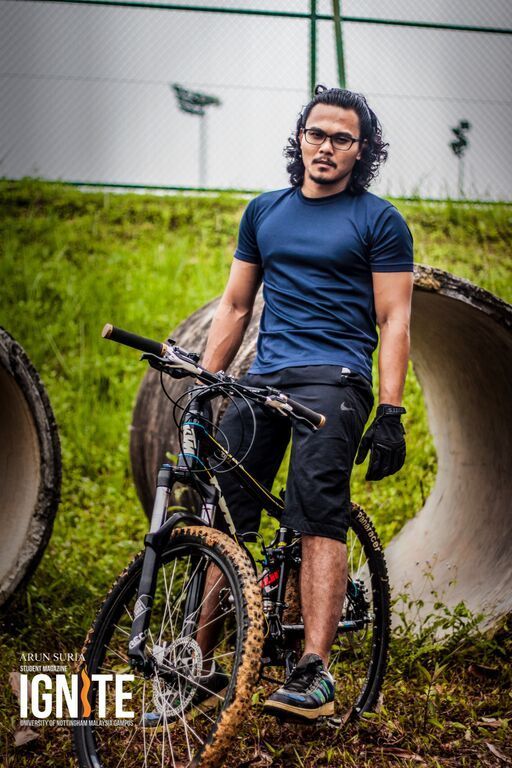 Khai noun. class and sass.
Vivacious Victoria,  President of Fitness Club is brimming with ideas on potential events and outreach strategies. She's always willing to listen and seriously consider all ideas objectively, and is very hands-on. Hehe.
But we have one guy you should say hi to when you meet him on campus: Muhammad Hani Danial. He joined the Fitness Club last year, wanting to make a change in his lifestyle and lose some weight. Our coaches worked together with him to hit targets and make resolutions a thing of the past. He won last year's Body Transformation Challenge under the weight loss category, and became an inspiration to both the club members AND committee members. The Fitness Club is very proud and supportive of him, and we are glad to have him as our dedicated member:
Spot the difference
As the new academic year rolls in, students and staff alike can expect to see more active engagement with other sports clubs, where members can have an exchange week with the members of other sports clubs and undergo a week's training under them. We will also be organizing a major event this year called Nottingham's Fittest, and this competition evaluates what its name sets out to look for – the fittest among us all. Other events to watch out for are our regular HIIT training sessions, strength conditioning sessions, Zumba and yoga sessions. Still not convinced? Come try out our taster sessions!
Visit our Facebook page to get training tips and event updates!
By Khairul Anuar bin Jamaludin (Khai)
Interested students can sign-up here.