IGNITE's CS SPOTLIGHT series aims to showcase all of UNMC's Clubs and Societies in comprehensive detail and vivid color. Ever felt the surge of wanderlust? This new CS might be what you've been waiting for:
We travel, some of us forever, to seek other states, other lives, other souls.
― Anaïs Nin, The Diary of Anaïs Nin, Vol. 7: 1966-1974
Travelling is one way to learn about the world and raise our awareness on different things such as the nature, culture and social issues. As we travel, we see not only the rosy side of it, but also the challenges and risks behind it. The decision to establish Nottingham Travels in 2015 stems from our passion to bring enlightening travel experiences to you. We are driven to provide ethical services with great savings and on top of that, we prioritize the traveler's safety in order to stimulate and promote a culture of traveling among the UNMC community.
We aim to give a fresh impulse to your education and deepen UNMC students' insights into various cultures and tradition through traveling. We act as a liaison between travel agencies and Nottingham students on matters that concerns with travelling in and outside Malaysia. Think of the mountains, islands, beaches, historical sites, theme parks, and haunted places you could visit and experience!
Here are some of the major events for you to look forward to:
| | | |
| --- | --- | --- |
| Date | Destination | Highlights |
| 23rd-25th Oct 2015 | Singapore | Universal Studio, Botanical Garden, Merlion Waterfront, Shopping |
| 6th–8th November 2015 | Taman Negara | Jungle Trekking, Wild Animals & Plants, Orang Asli Visit, Rapid Shooting, Camp Fire |
| 18th– 21st January 2016 | Island Trip | Sun Bathing, Snorkeling, Diving, Beach |
| March 2016 | Bukit Saga adjoining Ahpek Hill | 1st Training for Mount Kinabalu |
| April 2016 | Gunung Nuang | 2nd Training for Mount Kinabalu |
| Summer Break25-31st | Mount Kinabalu | Climb to the Peak, Sunset, Enjoy Scenery |
Nottingham Travels also equips its members with real work experience as each member will have the privilege to coordinate their own appealing traveling tours to entice the UNMC Community. Not to forget that our daily operations includes promoting great deals and seasonal discounts for vacation packages to Nottingham students & staffs.
We are looking for adventurous people who want a healthy and balanced social life on campus by the means of travelling. We especially want beginner travelers to join us since we are here to learn with each other. Be our member (RM10 signup fee) today and let's explore the world together!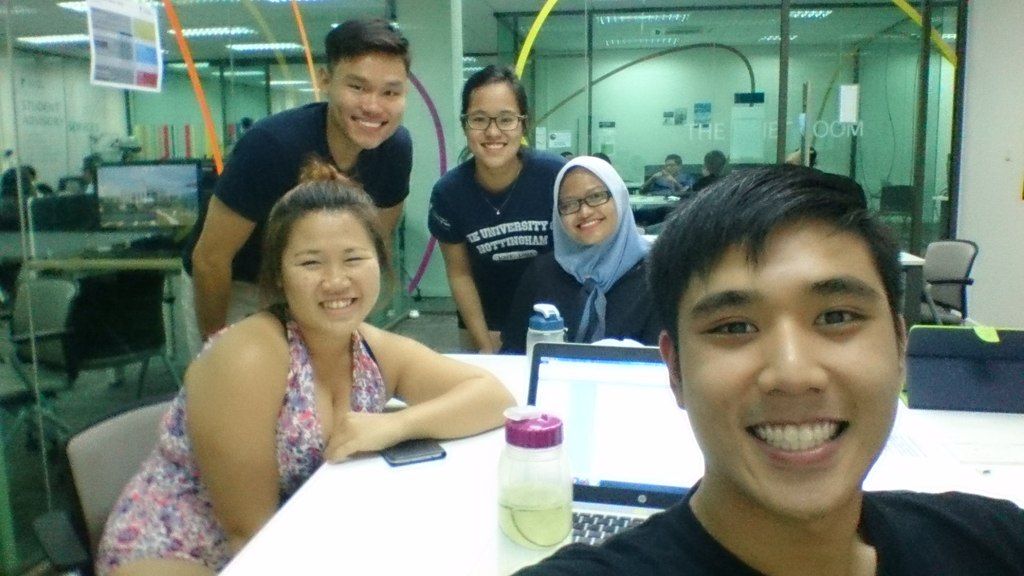 By Jordan Tan
2015-16 President,
Nottingham Travels
Interested students can sign-up here. Find out more via Facebook, Twitter and Instagram.