Team Malaysia celebrated a clean sweep of gold medals in the Nations Cup squash finals held last Wednesday (11 November), overpowering their opponents to dominate top spots in both the men's and women's categories.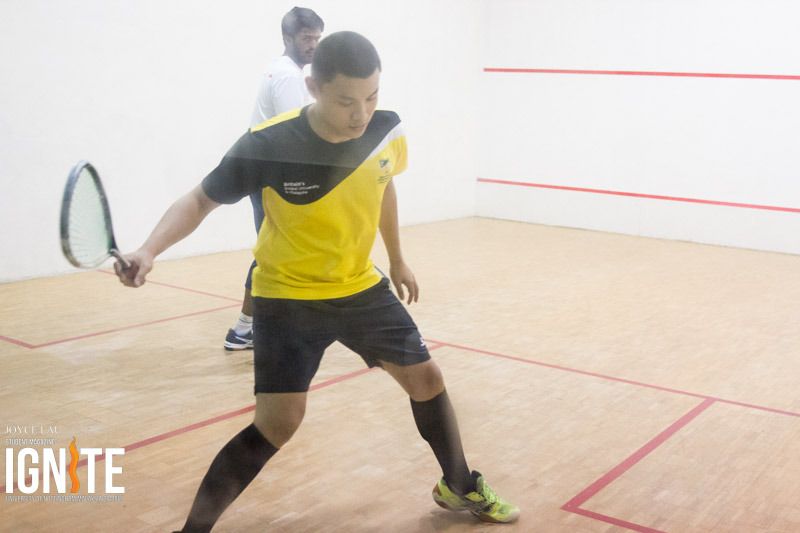 Andy Tan (Malaysia) vs. Mohamed Inzam (Sri Lanka)
Andy Tan emerged victorious in the men's final, after a superb display enabled him to overcome Mohamed Inzam of Sri Lanka with an 11-5, 11-2, 11-8 win. It was a brilliant start for the Team Malaysia, as he cruised through the first two sets in emphatic fashion. Inzam put up a fight in the third set which made the game slightly difficult for Tan, before the latter maintained his composure to claim victory in straight sets.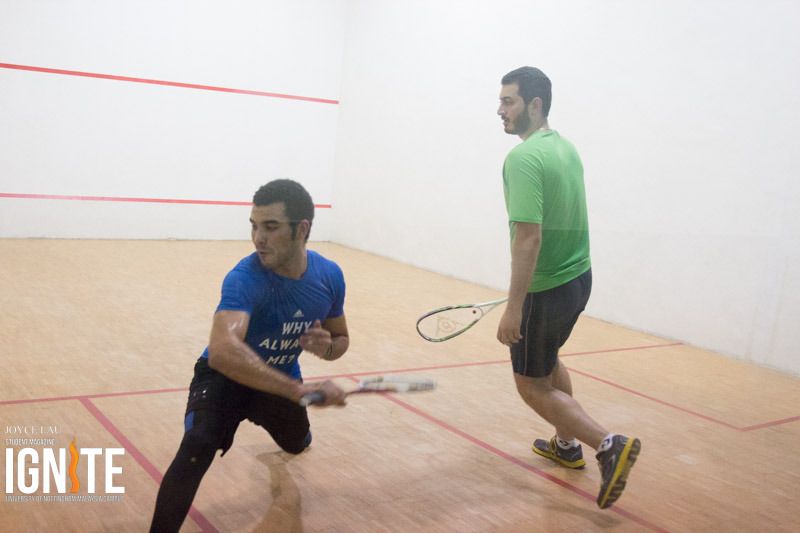 Hosam Samy (Egypt) vs Mina Aziz (Egypt)
In the third place playoff, Hosam Samy of Egypt defeated fellow compatriot Mina Aziz 11-2, 7-11, 11-3, 11-8 to claim the bronze medal. Despite enjoying a great start, Hosam fell short in the second set as Mina forced his way through to win it. However, Hosam made no mistakes in the remaining sets to block off an initial comeback attempt by his compatriot.
Noor Azlina (Malaysia) vs Deyna Cheng (Malaysia)
It was an all Malaysian affair in the women's final which saw Noor Azlina Binti Idris defeating compatriots Cheah Ee-Chern and Deyna Cheng Su Lin to claim the gold medal. Azlina was unstoppable as she enjoyed a straight sets win of 11-6, 11-9, 11-5 against Cheah. Her other match against Cheng was not an easy one as the latter put up a tough fight to claim the second set. It was a breath-taking match in which Azlina overcame a strong resistance by Cheng to emerge victorious with a final score of 11-6, 9-11, 11-8, 11-6.
In the second and third place playoff, Deyna Cheng Su Lin defeated Cheah Ee-Chern 11-6, 11-6, 15-17, 11-9 in another exciting match to claim the silver medal. Cheng breezed through the first two sets before a dramatic comeback by Cheah enabled the latter to claim the third set. Cheah was determined to repeat her dramatic feat in the 4th set, but was overpowered by Cheng and had to settle for the bronze medal.
The warm and stuffy environment in the squash court certainly did not stop these amazing players from bringing out their best game play.
By Andrew Chia