South Korea is a very beautiful country with various cultural aspects, including their own music too. K-Pop (or Korean Pop) is a genre of pop music unique to South Korea. What makes K-Pop so unique is that it is a combination of various popular South Korean music but heavily involves dancing, fashions, and most importantly, the K-pop idols.
"K-Pop itself is actually its own genre, where it has a lot of different things to it, there's hip hop in there, there's ballad, R&B, there's everything in there, but it's K-Pop in a sense."

– Ily Hashim, K-Pop Dancer

"Although K-pop generally refers to South Korean popular music, some consider it to be an all-encompassing genre exhibiting a vast spectrum of musical and visual elements."

– Victoria Segura, Quora
Even the French audiovisual organization "Institut national de l'audiovisuel" defines K-pop as a fusion of synthesized music, sharp dance routines and fashionable, colourful outfits combining bubblegum pop with the musical elements of electro, disco, rock, R&B, and hip-hop.
Going back to the roots of K-pop, according to the official South Korean website, K-pop music began to gain popularity among Chinese teenagers after it was introduced in 1997 by a radio program called Seoul Music Room broadcasted from Beijing. The K-pop fever in China officially started when a concert for a well-known Korean boy band back then, H.O.T. was held at the Beijing Workers' Gymnasium in February 2000, which became a craze amongst the peers.
Hallyu or the Korean Wave was the term used by the Korean news in describing the spread of K-Pop and Korean phenomena. Here's another interesting fact, the Korean Wave officially landed in Japan when the KBS TV drama series Winter Sonata, aired via NHK, and was probably the same case in Malaysia, as Winter Sonata was famous back in the day. The Korean Wave is so huge now that it has expanded to Korean traditional culture, food, literature and language, resulting in more fans and enthusiasts getting into these as well.
Nowadays, K-pop and the Korean Wave can be seen anywhere, with huge fan bases in many countries. One example of a K-pop song that gained considerable popularity is "Gangnam Style" by PSY, released in late 2012. It was the first K-Pop song to reach No. 1 on the British Official Singles Chart, took 2nd place on Billboard's Hot 100 in the US, and also topped the charts in more than 30 countries, including France, Germany, Italy, Spain, Russia, Canada, and Australia, as stated by the official South Korean website.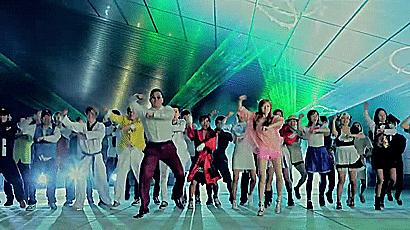 "The reason why I love K-Pop is because the language is mesmerizing and cute, the dances are amazing and just my style, a lot of the songs are not boring but upbeat, and how every beat, every word, every syllable, every move, and every voice seems to flow together in a nice way."

– Rebecca Jones, Quora
Even the YouTube video of the song garnered around 2 billion views over the past few years. Shirts, merchandise, and the dance itself went viral – everyone knew how to dance the "Gangnam Style", and there were plenty of YouTube covers and parodies. It was considered a "thing" for at least half of 2013. Another honourable mention is "Gentleman", another viral song and music video by PSY.
Compared to other pop music, K-Pop is different and unique, seen in K-Pop idols and their ways of doing music videos, weekly concerts, dances, fashions, as well as their marketing culture.
"K-pop stars bring a whole new meaning to fashion. Their real life outfits and styles often far surpass western stars' in intensity and originality. K pop idols never shy away from making a splash, and have a decidedly unique way of interpreting current trends."

– Lifehack
The use of creative costumes and storytelling in their music videos attracted many fans and enthusiasts alike, especially since most K-pop idols are generally good looking and talented: well-built or curvy, charismatic, great voices, and great dancers, making them desirable. They just might have actually raised the standard of what handsome and beautiful is supposed to be all across the country (and maybe even other countries), to the point where many have tried to follow the trends they create.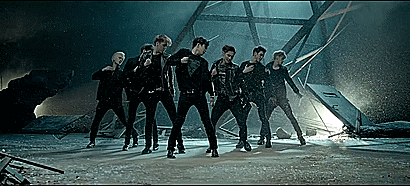 Addicting melodies and dance choreography are another reasons why K-Pop has such a huge fanbase, and it is even considered a dance style on its own; many practice passionately to pull off the same moves as they have seen in the music videos and idol concerts.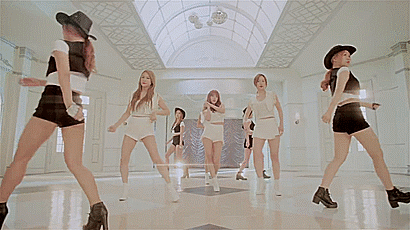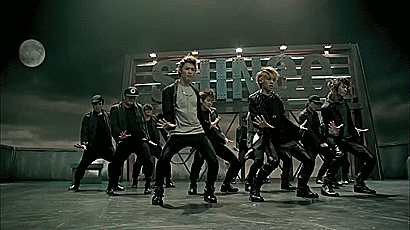 "It's probably because the choreography that they have in their dances are actually very unique, and it's very interactive in a sense where K-Pop is always produced as a group, they've always come as a group, and they always have this very nice synchronization, a lot of variety of dances that they do, it's always fun to watch them."

– Ily Hashim, K-Pop dancer
Typical K-Pop dance choreography encompasses synchronized dance formations and key movements. While performing, these K-Pop bands, often made up of more than three members, will switch positions often while singing and dancing, making prompt, synchronized movements.  The K-pop choreography often includes a hooking, repetitive dance that matches the characteristics of the song.
One crucial thing that may have turned many K-Pop listeners to avid fans might be the various dynamic personalities and characteristics of idols and bands. Once hooked, they are known to indirectly support them: by listening to all their music, buying merchandise and albums, going to their concerts and autograph sessions, as well as watching the variety shows and television drama they are involved in. These are indicators of a true K-Pop fan.
"When the K-Pop stars perform they shine on stage, it feels like somehow you wanna follow (and) be as good as them, so it attracts me to perform K-Pop dances. I would say I look them as role model, (and) I hope I can be as outstanding as they are."

– Joe Ng, K-Pop Dancer
Variety shows and television drama series are some platforms for K-Pop idols to convey and portray their personalities to their fans; some examples of famous Korean variety shows are "Running Man" and "We Got Married". These are the kind of shows that bring laughter and a sense of romanticism, which often sell to the audiences, specially by inviting K-pop stars as guests.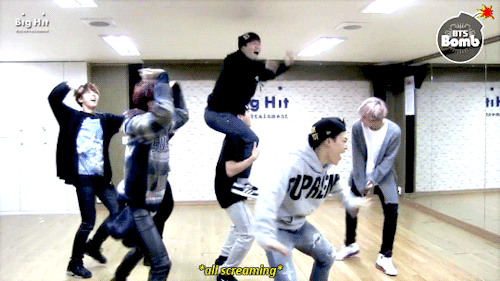 "Kpop and Korean entertainment in general has a lot more outlets in the media (variety shows, broadcasted concerts, talk shows, specials) for celebrities to show their personality. You get to know the people behind the music and stage. You get a much better look at their normal side. You find out how goofy ppl are, if they are humble, if they are cocky, if they are kind. You find out how different each person is. You laugh at their jokes, you feel for their struggles and you cry with their pain. It's something that you don't find with Western music fans." – dephmoose, reddit
K-Pop fans of a particular group/band/individual usually label themselves something and create fandoms online. E.g.: The fans of Super Junior call themselves as E.L.F, a short term for "Ever Lasting Friend", while the fans of Girls' Generation call themselves as Sone, stylized as S♥ne.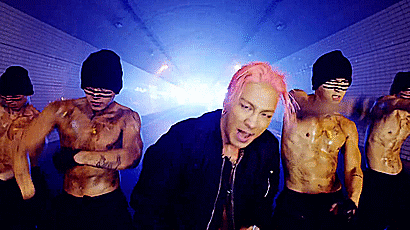 Some of the well-known K-Pop groups includes TVXQ, Super Junior, Big Bang, 2NE1, Beast, Girls' Generation, 2PM and Wonder Girls.
————————————————————————————————————————————–
Over the course of working on this article, the writer had a great opportunity to interview five students of similar and different backgrounds from the University of Nottingham Malaysia Campus in a series of questionnaire about K-Pop.
Ily Hashim is a vivid fan of the Korean culture and wave, a K-Pop dancer who has performed in many events, a long-time member and the performance director (2015/2016) of the Nottingham Dance Club, and also a third-year student studying Nutrition.
Joe Ng is a K-Pop dancer and the club president (2015/2016) of the Nottingham Dance Club, having performed K-Pop dances in many events.
Kelvin Ang is a K-Pop dancer and also a member and the technical director (2015/2016) of the Nottingham Dance Club, having performed K-Pop dances in many events.
Richard Ryu Ji Hak is a South Korean student studying Business Economic and Management. He's from Gyeonggi-do, South Korea.
Nethmie Dehigama is a student studying International Communication Studies with English Language and Literature, and also the music section Editor for IGNITE. She's from Colombo, Sri Lanka.
What is K-Pop to you?
Ily: K-Pop, that's actually a very hard question but I would just say, K-Pop is my source of happiness, and my life.
Joe: K-Pop is a trend, and it's something quite influential because it influenced people to follow the trend. Yeah, that's (what) K-Pop means to me. What can we say: it's a culture as well because it's (brought) out from a country, from Korea.
Richard: Something I'm not that interested in. As I know it, it's very popular overseas. Of course, it's most popular in my country, but I'm not really interested in K-Pop, honestly.
Nethmie: It's another genre of music. Most of it is quick and it has a lot to do appearances, very materialistic but very catchy beats. You can't say that it has no depth, because it does, but it's very much mainstream, it's engineered for the audience.
Why do people, especially a Malaysian/Korean/Sri Lankan/dancer like you, enjoy it?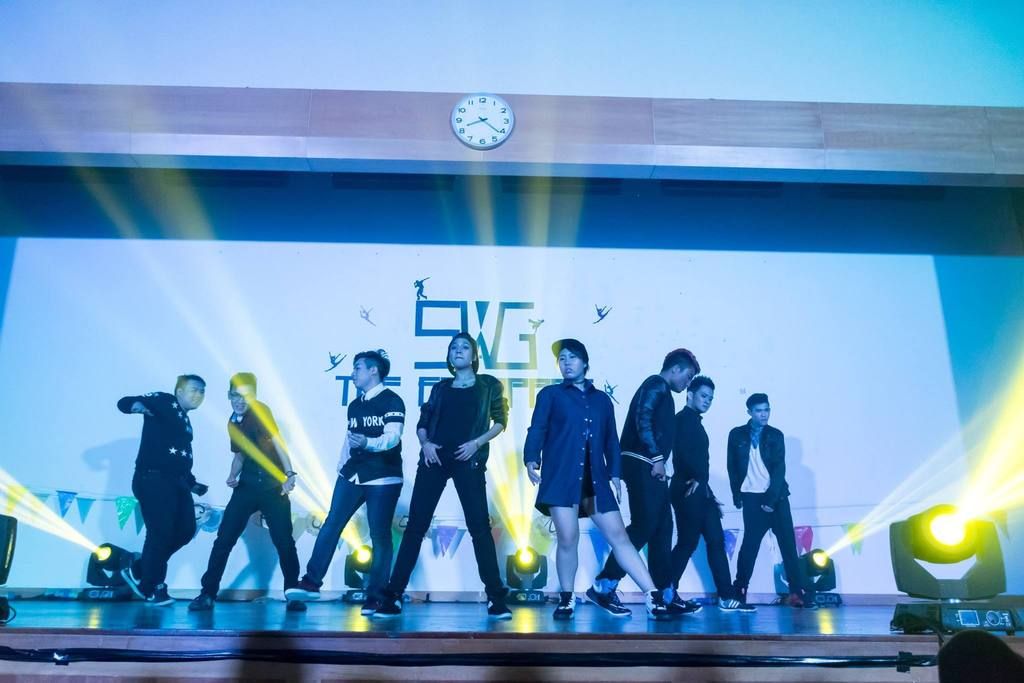 Ily (fourth from left) performing during NDC's dance showcase, SWAG 2016. Picture by Nottingham Dance Club.
Ily: Well, if you see it from the point of view of a dancer, it's probably because the choreography that they have in their dances is actually very, very unique, and it's very interactive in a sense where K-Pop is always produced as a group, they've always come as a group, and they always have this very nice synchronization, a lot of variety of dances that they do, it's always fun to watch them. If you watch them you'll actually enjoy it, because it's interactive and because the music itself is catchy.
Joe: I feel like I wanna catch up with the trend, and the song is quite catchy and the moves are quite attractive, because of that I feel like I wanna follow and I wanna try something new. When the K-Pop stars perform they shine on stage. It feels like somehow you wanna follow (and) to be as good as them, so it attracts me to perform K-Pop dances. I would say I look to them as role models, (and) I hope I can be as outstanding as they are.
Kelvin: I find the most interesting part of K-Pop is they sing and they dance (for) most of the song. I feel like it's quite interesting that they dance and sing together, so normally people will choose to attend the K-Pop concert rather than the normal concert because they dance and sing together.
Richard: To be frank, I think it's because of their appearance, and their performances. They're like specialized in those performances and appearances. They are trained just for that.
Nethmie: I like listening to it because of the melodies and, basically the different things they tried with the music. I can't understand what they're saying but I just enjoy the melodies and what they do with it.
What about the song?
Joe: The song is very catchy, but somehow in some way I don't understand it all, I mean of course I don't understand the lyrics but sometimes I go and translate it… Actually, it doesn't really mean a thing, but (they) just want to make the song sounds catchy so people will remember their song.
There's a lot of music genre out there. Why K-Pop?
Ily: Why K-Pop? For me, actually K-Pop, you don't actually look at it in the music sense. Because in my case, I take K-Pop, (which) I'll call it the Hallyu wave, I take the Korean wave as a whole. So for me, I'm greatly influenced by the songs, the dances, the style, the fashion itself… and the K-Pop entertainment world itself actually.
How were you introduced to K-Pop?
Joe: It was during high school, actually I was influenced by my sister because she likes K-Pop stars; I don't know where she got it… and then every night she just opens (a) K-Pop video, like a music video, then she shows it to me, and that's how I get to know more of the star and artist, and after that I just got addicted to the songs.
Kelvin: I just started to love K-Pop about 2 years. The first group, Girls' Generation, that's how I started my K-Pop journey. After that I started to know more groups, expanded until I (became) interested in more groups. After I joined NDC, I joined the K-Pop genre, and then from there I knew more of the groups… I also know more of the dances, and more of the culture of Korean Pop.
Nethmie: I accidentally one day downloaded a song.
What was the first song you liked?
Ily: "Sorry, Sorry" by Super Junior. Actually there's a lot. No, no, no, it was "Happiness" by Super Junior.
Joe: The first song is CNBLUE song; it's called "I'm a Loner". CNBLUE is the first band I liked.
Kelvin: Girls' Generation's "I Got a Boy". That's one of the top songs for them.
Nethmie: The first song I downloaded was the first song that I liked, and it was SHINee's "Ring Ding Dong".
What was the first song that introduced you to K-Pop?
Richard: If the first one, this should be a long time ago. There was a Dong Bang Shin Ki (DBSK), this group was really famous too, and I think "Rising Sun".
How's K-Pop nowadays compared to back then?
Ily: I have to say K-Pop nowadays is actually very, very commercialised. You see them as very, very generated, it's manufactured. You can see it's straight out of a factory, like so perfect, and you can actually see a pattern in their style. They always go either with the cute style, or they will go with the badass style. I think back then, K-Pop was just experimental, they just go with anything. Nowadays they know the market… knows what people like in K-Pop, so they go with whatever it is that in trend at that time.
Joe: I feel like nowadays… the artists, they're getting younger and younger actually, like they can just debut at the age of 14, 15. Compared to back then, I didn't really see much of these young stars, young artists. That's the difference that I noticed. Back then actually they're more matured… at least their age will be 18, 20; And then, compared the fashion lah I prefer the current one because current one is more mature; but the last time one you know there's a time the Taiwan artists they used to have a long hair all these things, back then their fashion is a bit that way and I don't really like that. As song-wise, back then the songs are actually are better, are more catchy, more interesting. Nowadays the songs, it won't attract me more for now, I would prefer the old songs.
Does Sri Lanka have songs like K-Pop?
Nethmie: We do but not as engineered for the audience as K-Pop, for example take the music videos… music videos has so much to do with K-Pop, and they (Sri Lankan artists) don't spend so much in music videos as they (K-Pop artists) do.
How long has K-Pop been around in Korea?
Richard: I'm not really sure, I think it's before I was born. I think it's about 1990s.
Who were the first few groups back then?
Richard: What I know is g.o.d., and H.O.T., and Shinhwa.
Since you don't listen to K-Pop, what kind of music do you listen to in Korea then?
Richard: I usually listen something that is not K-Pop things, anything like ballad?
How has K-Pop affected the people in your country?
Richard: It had influenced on a lot of people, but mostly teenagers, you know cuz teenagers at those age, they like appearances, they care about appearances.
Nethmie: It's actually much more popular in the West, even in Sri Lanka, I mean it's not as popular as it is in US, but the popularity is definitely more than 6 years ago… people actually listen to K-Pop.
Was K-Pop big in Sri Lanka?
Nethmie: There are people, mostly girls, and they listen to K-Pop but I think most of them just listen to it because of the looks of the guys. Lots of people are interested in EXO.
How has K-Pop affected you?
Ily: K-Pop actually affected me in so many ways. The thing with K-Pop idols, like Super Junior, is they're actually considered as idols. The reason why they look so heavily manufactured is because they're supposed to be something that's supposed to set a trend for the younger generation basically.
They have to undergo training, for like 5-6 years. I admire that about them because from them I learn that hard work really does pay off… it teaches you in a sense that even though you're famous, or you have everything, you know that in a sense you are nothing without your fans, so you need to remember to always remain humble. It gives you a view of life, even though you're not in their shoes, but when you think about it from their point of view, it changes you in a sense.
They're not just a stress relief. I actually take example from some of the idols that I follow, I idolise them for their hard work, and for appreciating parents: they actually do appreciates their parents a lot, their friends.
Joe: Actually it affected me a lot as in joining dance and performing-wise. Before that I only watch K-Pop videos, I didn't really dance K-Pop, until the point my friend asked me why don't you try and learn from the video and then just perform. After that I performed a lot, I learned a lot, and I kept (being) influenced by my friends as well, so K-Pop indirectly bring me into the dance world.
Kelvin: When you like the K-Pop, you like the culture too, and when you learned the culture you'll try to imitate their style, then even your appearance it will change to their culture too. I realized that when I love K-Pop, it changed my appearances quite a lot. Before that I (was) not really very (in) love (with) any kind of pop, I just randomly choose the song that I like so I (don't) really touch the culture thing of the song. So when I started to love K-Pop, I started to love their culture too, so that's why my appearance and the hobbies that I like (are) kind of different before that.
Nethmie: When I listen to K-Pop, even when I watch the video, it's just so different to like, they take it a step forward basically and I think that's kind of inspirational for other stuff. You can always take an example.
More on your passion on K-Pop?
Ily: Nowadays I actually listened more to English songs, but despite that I still go back to my K-Pop, my Korean roots as I would call it. It reminded me of my younger days, the nostalgia will always be there and I actually I still keep myself updated with the new songs, because K-Pop has been a very big part of me. When I listen to it, if the melody itself sounds sad, I can interpret it in any way I want, I don't really need to understand Korean to actually feel the song, that's why I like K-Pop as well.
If you go to Korea, K-Pop is just like a culture, a trend to them. In Malaysia we have Siti Nurhaliza, those Indie bands, all that. They actually listened to that more; K-Pop is just a pop culture to them. I've been (listening to K-Pop) for like more than 5 years now, being an international fan, that's what I can see lah. Like, the locals there itself, when you say K-Pop, to them it's a culture, not really a genre music, they call it idol music, they don't really call it a "proper song", like it's not really music to them who appreciates music, it's like young people's music.
G-Dragon is actually one of the people I looked up to the most, because he's very out there, he's kinda like Lady Gaga of the K-Pop world, in a sense that he's not afraid to put himself out there, go with the crazy fashion sense, and he can pull it off, that's what amazing about him.
Joe: I watched some Korean variety show, they're called "We Got Married", and then from there I get to know like, how they behave in normal life, because it's a reality show there, they capture the reaction, the conversion, everything, throughout like how (they) pretend to be fake couple and how they react, and all these stuff (has) let me (to) know more about their culture, and their thinking.
Why do you dislike K-Pop?
Richard: I don't know, I think it's quite simple but not my type. I just like quiet and slow music.
 What are some K-Pop songs you would recommend to our readers as a starter?
Ily: "Why Did I Fall In Love with You" by Tohoshinki (TVXQ/DBSK); "Crooked" by G-Dragon; "Sorry, Sorry" by Super junior; "Ma Boy" by SISTAR19; "Tell Me Your Wish (Genie)" by Girls' Generation; "Joah" by Jay Park.
Joe: Old BIGBANG songs; "Lies" by BIGBANG; "I'm a Loner" by CNBLUE.
Kelvin: "Like Ooh-Ahh" by TWICE; "Loser" by BIGBANG.
Nethmie: "Lion Heart" by Girls' Generation; "Adore U" by SEVENTEEN; "Not Spring, Love, or Cherry Blossoms" by High4 and IU; "Bae-Bae" by BigBang; "Married to the Music" by SHINee, "CRAZY" by 4Minute
Here are some of the Korean/K-Pop song recommendations by the writer himself:
Bryan: "Again & Again" by 2PM; "Can't Stop" by CNBLUE; "Nuna Is So Pretty (Replay)" by SHINee; "It's You" by Super Junior; "Romeo 'N Juliet" and "You Never Know" by Clazziquai Project.
By Bryan Stacy Simon