September 2015 marked UNMC's 15th Anniversary and its 10th anniversary since moving to a campus in Semenyih. In honour of this, Nottashop celebrated the milestone by releasing a special 15th Anniversary t-shirt as well as capturing a group photo for the year. Ignite was present on this special day at Trent Building and captured the essence of the event. Various students shared how Nottingham has changed their life, in a special Humans of New York-esque form of interview.
Shafnaa | Indian | Finance Accounting and Management

What has been the highlight of your year?
My first highlight of this academic year was spending a semester abroad in the UK. From starting from scratch in terms of making new friends and making sense of the bearings of a new country, my resilience was put to the ultimate test. Adjusting to new environments by yourself is certainly an underrated talent that should be recognized in one's CV! Though settling down can prove to be tough, it was worth it when you're greeted with milder temperatures and beautifully changing seasons. But at the end of the day, my second highlight was when I returned home.
How has UNMC changed your life?
Life changing experiences are ever so rare but after spending nearly 2 years in UNMC, it is not overly cliché when I agree that UNMC does change one's life. It changed mine through the notion that I can utilize the time and space I have here to go on experimenting with my likes and dislikes. That is what your 20s are for, isn't it? The opportunities a student gets here now are both the ones that haven't been acquired before nor will be obtained again after leaving UNMC. With this 'now or never' mind-set, every day should be a new day to start with a clean slate.
Sathi Sri Devasundar | Malaysian | Foundation in Science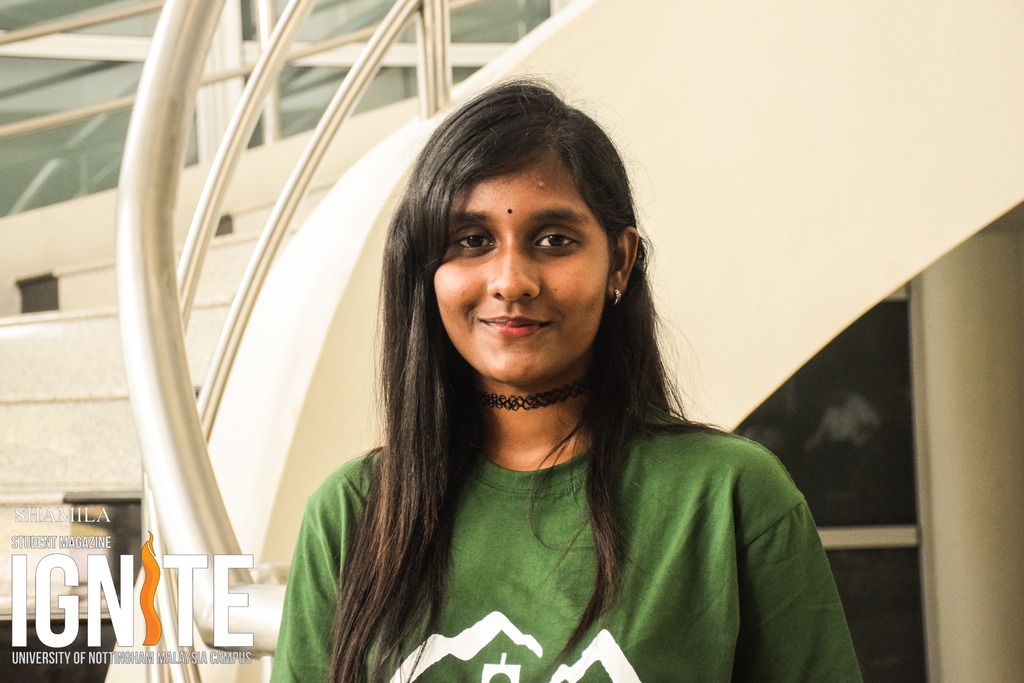 When talking to Sathi, she mentioned joining UNMC in 2015.
How has Nottingham changed your life?
Yes, a lot has happened. My life feels so free in Nottingham and there's no one to control me. I learn to be independent and responsible. More importantly, I learned to manage my time.
What's your favourite thing about UNMC?
My favourite thing here would be the beauty around campus. From the striking architecture to the overall ambience, it's all just an utter inspiration to me. The Trent Building is my ultimate favourite.
What do you think about today's event? Do you like the t- shirts?
Yes, I'm a fan of the new t-shirts! The design is simple and perfectly appropriate for a 15th Anniversary tribute.
Rishikeisha and Luciano Canto | Malaysian and Argentinian | Foundation in Engineering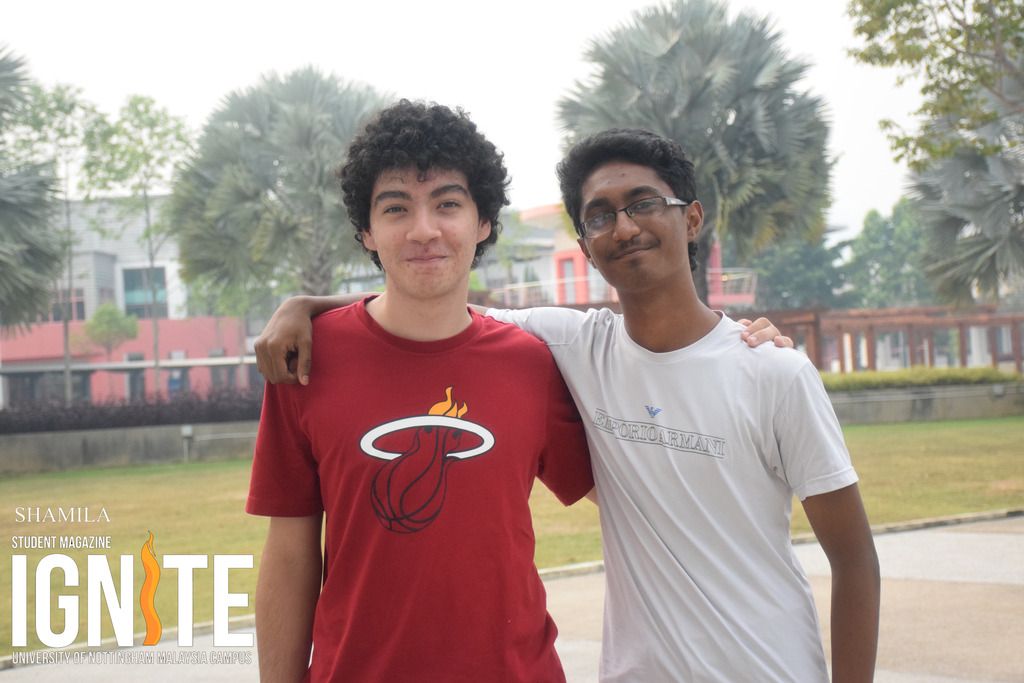 What has been the highlight of your year?
Rishi: There have been several highlights, I lost count! But a major highlight would be meeting new people and making new contacts.
What's your favourite thing about UNMC?
Rishi: I would say it's the people who make it an amazing experience! UNMC is filled with people from all over the world, and learning about new cultures from these people will always be something I look forward to when making new friends.
Has there been a life changing moment since you joined UNMC?
Rishi: Oh my! Yes, UNMC has impacted my life in all sorts of ways. It has opened me to several fields. Previously, I was rather reserved and I couldn't really express myself to other people. However, since I got to UNMC I've learnt to open up more and enjoy life in various aspects.
We then spoke to his friend, Luciano!
So Luciano, what has been the highlight of your year?
Luciano: Oh wow, that's a tough one. I would say joining UNMC would definitely be the highlight of my year.
What's your favourite thing about UNMC?
Luciano: All the events and how we get to meet various new people
How has UNMC changed your life?
Luciano: It has taught me independence. Living in the middle of Semenyih away from my family has really helped me gain some form of independence. Living on my own has been an entirely new experience!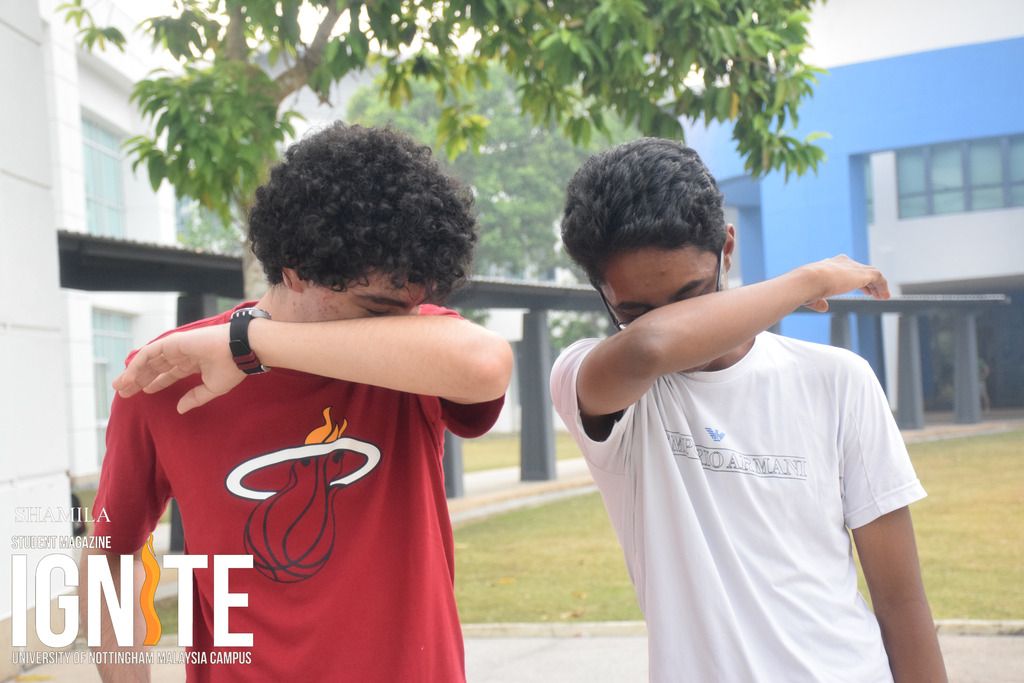 Rachel Taylor | British | Post-Graduate Engineering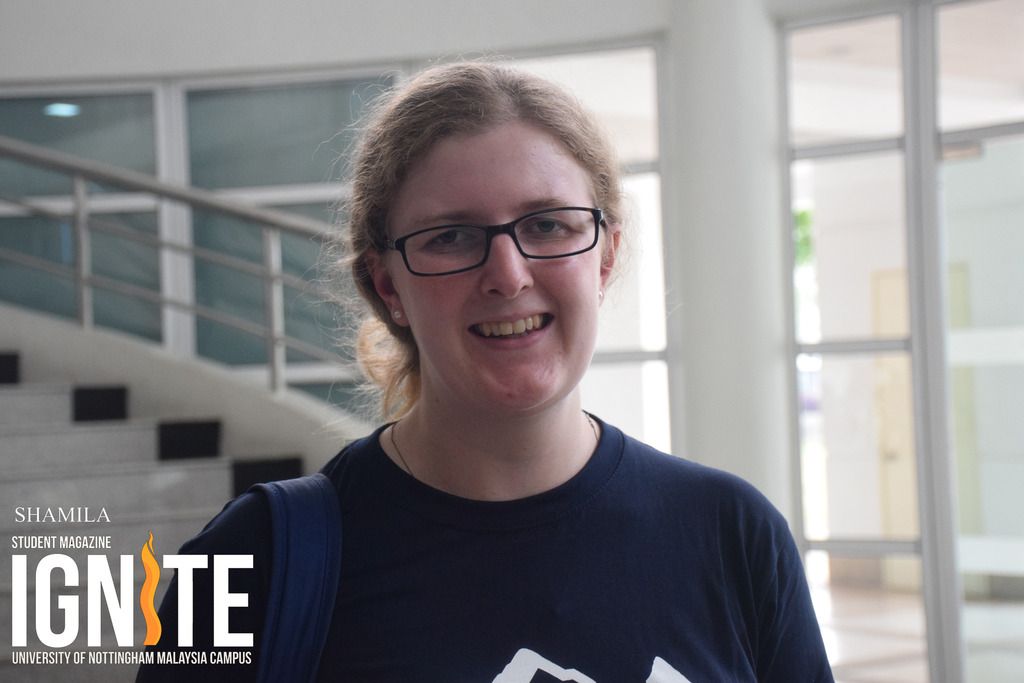 What has been the highlight of your year?
Working as a post graduate officer and getting to work with the amazing executive team that's going out and working with the incoming team coming in now!
How has UNMC changed your life? Has there been a defining moment?
Oh my! Well, just living in a multicultural environment has really taught me a lot that I wouldn't have had if stayed in UK.
What's your favourite thing about UNMC? And have you tried anything new here?
The amount of events and societies going around the campus is immense! There's so much you can do. You barely have any time to do anything. Yes! I've tried couple of new things, such as climbing!
Tormalli | Sri Lankan | Nutrition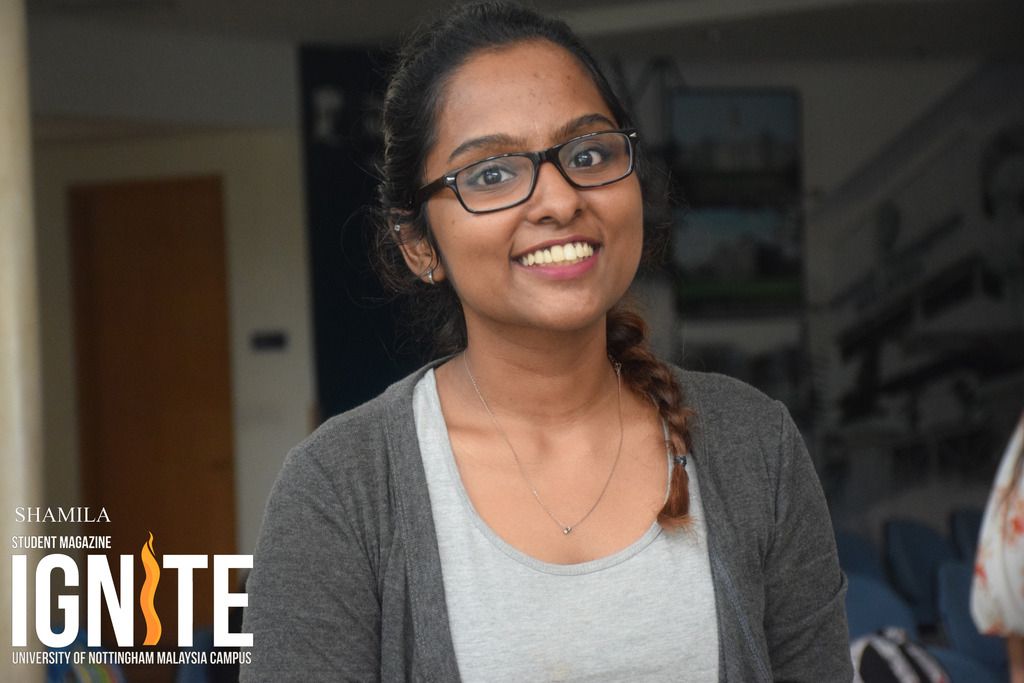 What has been the highlight of your year?
Being elected the Education Officer for the next year!
Has there been any moment in UNMC that has changed your life?
I would say things drastically changed this year because I took time to experience different things when it comes to personal growth and getting out of my comfort zone.
What's your favourite thing about UNMC?
The PEOPLE! Definitely the people.
Have you tried anything new here?
Nothing really new! But I make an effort to take every opportunity that I get, gain more experience. I wouldn't have done so a few years ago. The old me would've probably run away from it.
UNMC will always have a special place in our hearts. From late nights at TCR, to mingling in the Student Association Circle, ordering food at 5am in the morning or star gazing by the fountain and enjoying every passing day like it's our last. Whether it's your stressful final year or you're a fun-loving fresher these eternal memories will be the best years of your life. UNMC has allowed us to exchange ideas, different philosophies and just enjoy each other's company.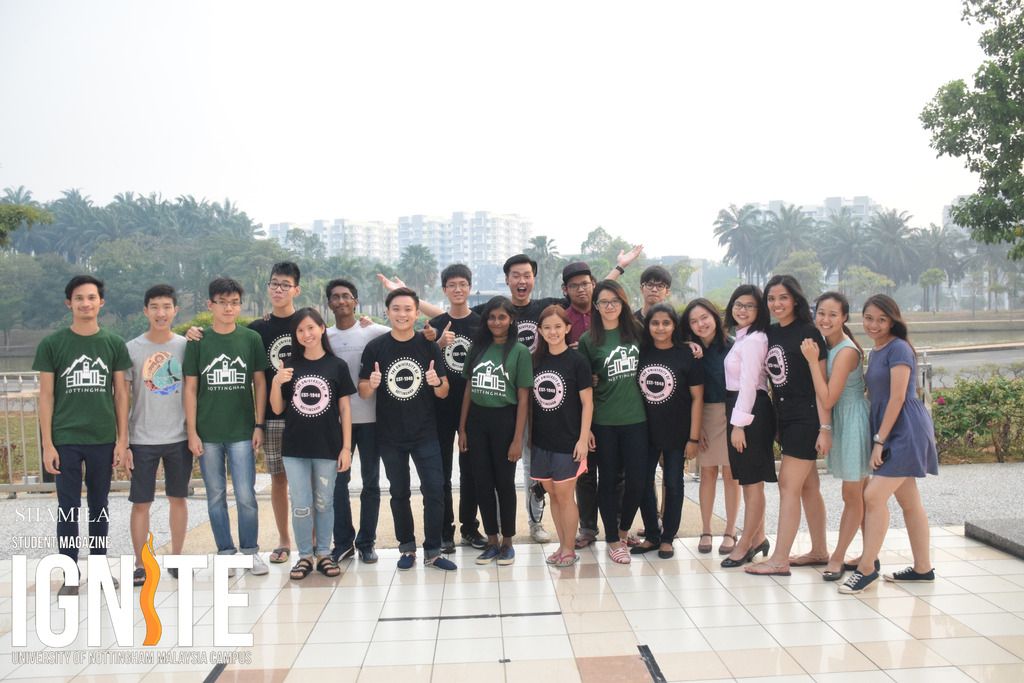 Here's to more years to come. Congratulations UNMC on 15 years! Do drop by Nottashop and purchase the special edition 15th Anniversary t-shirts.
By Shaima Nizar