Get ready to go NUTS as the UNMC Association of Martial Arts Clubs will be organizing its 2nd Nottingham Ultimate Taekwondo Showdown (NUTS)! Calling out all martial arts fans to come and witness the battle between contenders from various universities nationwide as they fight to be crowned the new NUTS champion. 
Contenders will battle it out in two main categories: Poomsae and Kyorugi.
To enlighten those who are not familiar with Taekwondo terms, Poomsae or Patterns are a set sequence of movements that consists of the various fundamental stances, blocks, punches and kicks logically arranged in a meaningful order in response to attacks from multiple imaginary assailants, which is similar to kata in Karate, the Japanese martial art.
In this category, participants will be performing a sequence of strict and highly disiplined techniques and movements as they aim to impress the judges and audiences with their slick skills.
Kyorugi or Sparring, on the other hand, is a term that covers a wide array of many different sparring training methods found within Taekwondo. Kyorugi means "confrontation", and its original implications is to measure the opponent's true strength with your own techniques.
This category will surely deliver the excitement and entertainment that most martial arts fans are waiting for, as contenders fight with each other to settle the debate of who will be crowned the new kicking champion.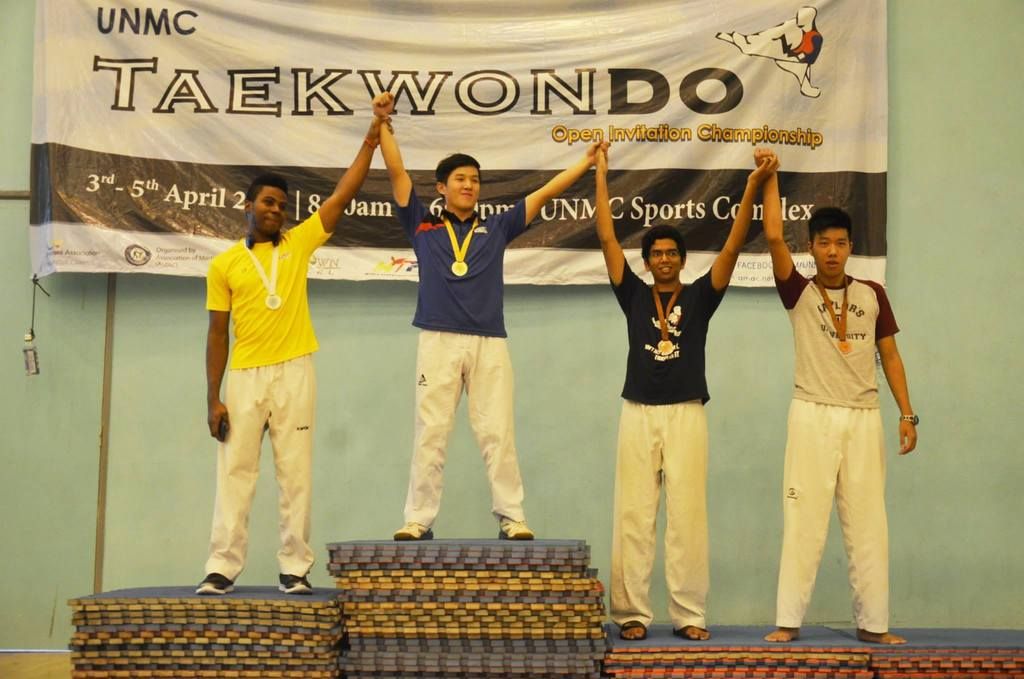 This event will also provide the opportunity for universities to gain bragging rights by dethroning defending champions University Kebangsaan Malaysia (Poomsae) and  Asia Pacific University (Kyorugi). For those who missed last year's epic conclusion to the event, here is a recap of the overall results:
POOMSAE
Champion: University Kebangsaan Malaysia
1st Runner-up: MARA
2nd Runner-up: Universiti Teknologi PETRONAS
KYORUGI
Champion: Asia Pacific University
1st Runner-up: University Kebangsaan Malaysia
2nd Runner-up: Sunway University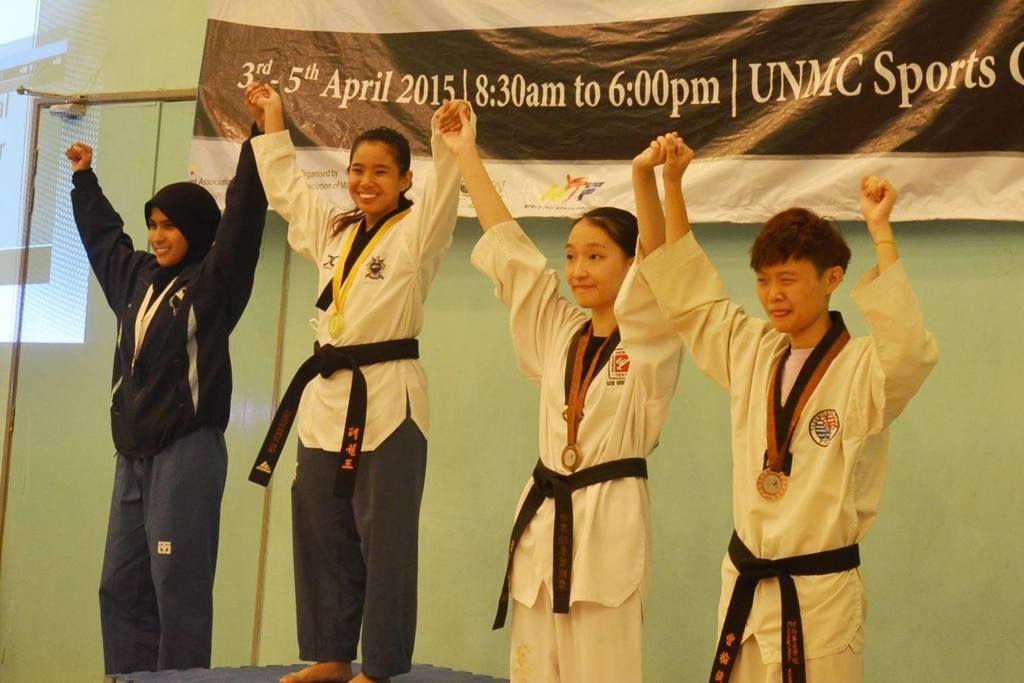 Here are the details for this year's event:
Date: 9th – 10th April 2016
Venue: University of Nottingham Malaysia Campus, Semenyih, Selangor
Sports Complex, Multipurpose Indoor Court
Event Schedule:
9th April (Venue: Badminton Court)
8:30 am – Weigh-In
4:00 pm – 5:00 pm – Team Manager Meeting
10th April (Venue: Multipurpose Hall)
8.30 am – Tournament Starts
1:00 pm – Opening Ceremony
3:00 pm – Tournament Resumes
7:00 pm – Prize Giving Ceremony
For more details, do check out the NUTS Facebook page.
So what are you waiting for? Come on down to UNMC Sports Complex this coming weekend to support our very own UNMC team!
By Andrew Chia