Three people. Three soldiers of beauty. And a painting.
Sara Yee's captivating "Dragon Rising From The Clouds" revolves around an artist, an art curator, and a patron of arts, entangled in a dangerous and intricate affair.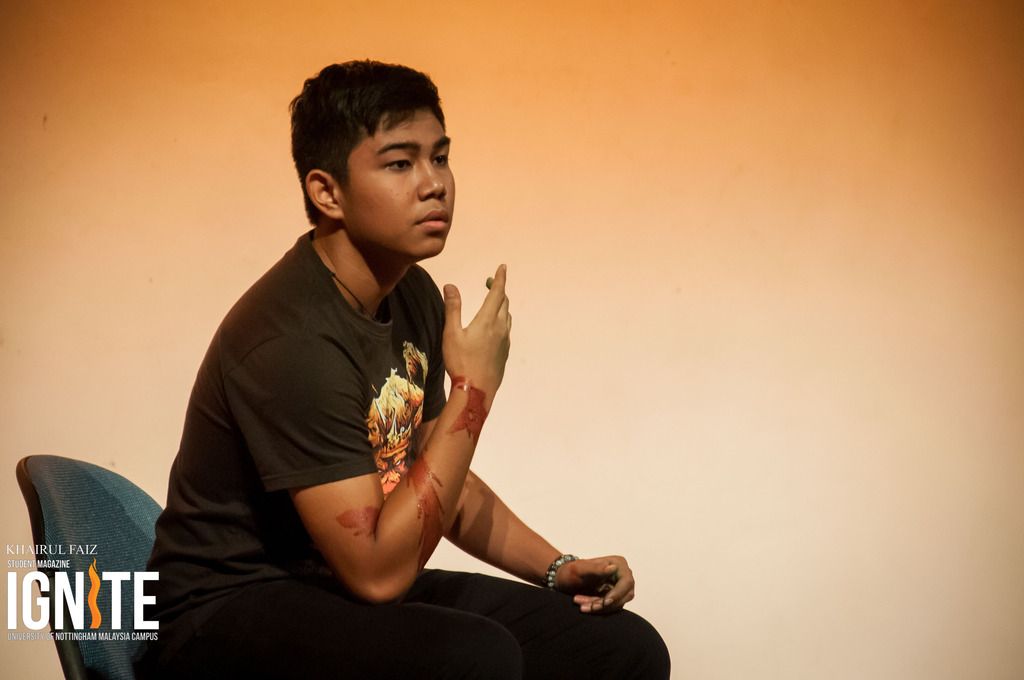 The characters, much like Bryan Stacy Simon's "I Wish I Were Him", never interact with one another. They are seated at three different points, each recounting their version of the story – the negotiation of art, the ultimate betrayal, and art reborn – their speech and actions coinciding with one another. Anas Yamin played the artist with the dragon tattoo, Omar Khaer the art dealer from "the gallery downtown", and Chin Wei Yi the wealthy art collector.
The main difficulty of the play is its disparate lines, and the actors' investments in their characters are to be praised, considering its fragmented dialogic style. Omar's fancy portrayal of the art curator comes as a delightful amusement to the audience, and Anas's desperation is highly convincing, and we see his fundamental love for the art in which he creates. Chin Wei Yi, on the other hand, presented us a most charming art patron, a wealthy, almost snobbish young woman with a delayed sense of sympathy.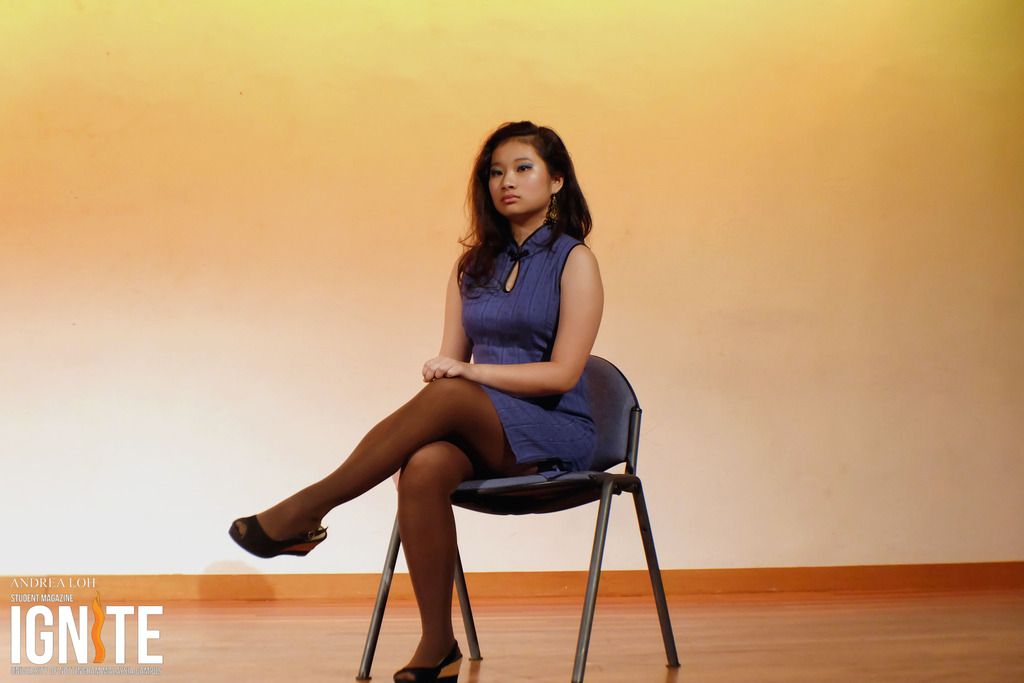 I knew the writer personally, and she has always been fascinated with the image of dragons and phoenixes, which entails the notions of magnificence, reincarnation, and beauty. Certainly, "Dragon Rising From The Clouds" begins rather elegantly, though I must admit, the play was somewhat abstract and harder to reach the audience. But the underlying themes of corruption and betrayal are delightful entrees to a piece that concerns the monetisation of beauty, and the danger around it.
The success of each character owes much to Nellie Chan's directing, and although the performance began to slightly drag towards the end, the play invites us to consider the dangers of commoditisation, and in this particular piece, of art.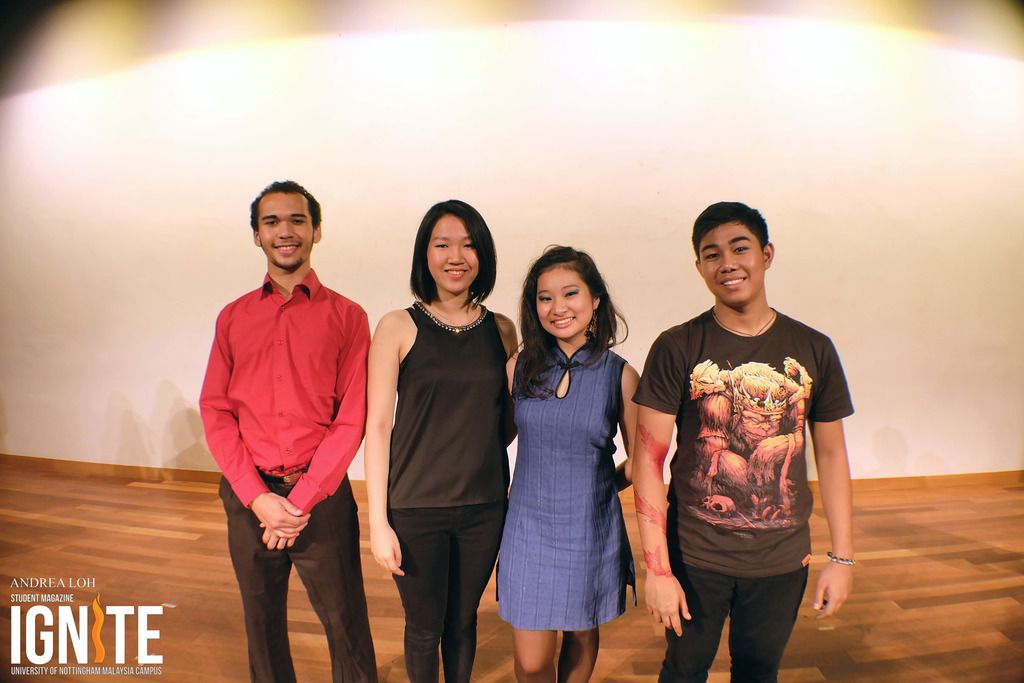 Actors
Anas Yamin bin Yasni
Chin Wei Yi (Sarah)
Omar Khaer El Seed Bashir
Written by
Sara Yee
Directed by
Nellie Chan
By : Nora Ramli