She sat in the light, in a khaki sweatshirt and faded pyjama pants. Her knife lingered in the air, thrust towards the audience, and occasionally traced down her face. All she wanted was to be beautiful.
Shamini Vasu's brave theatrical piece, acted and written by her, and directed by Karan Mathur, illuminates a highly personal, emotional journey. The monologist bares her soul to the audience, and her journey is the journey towards beauty.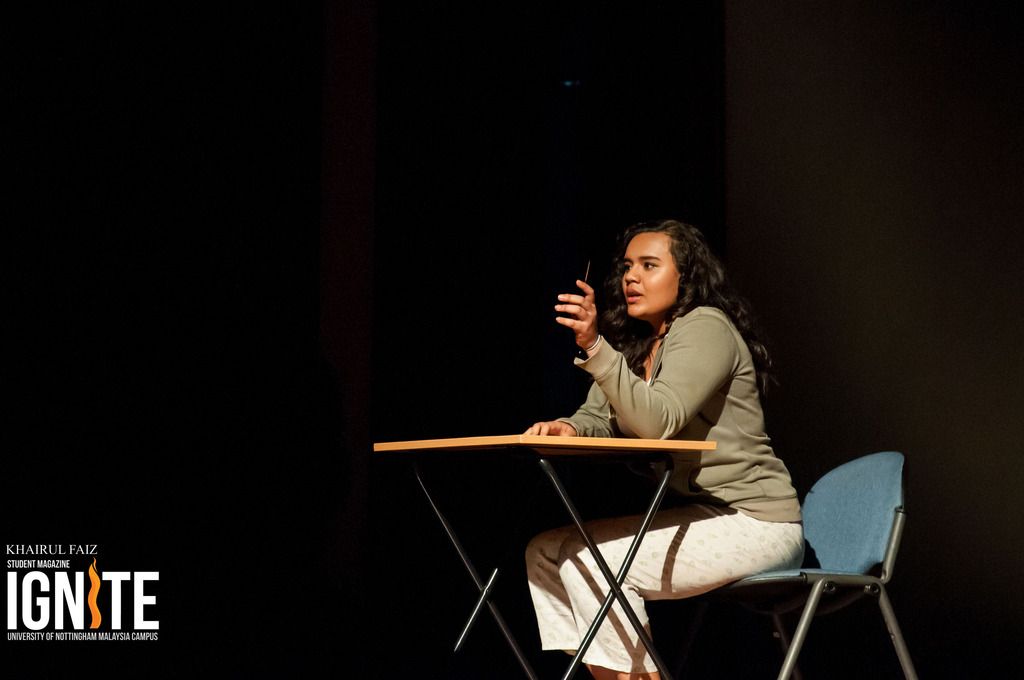 The first thing that I noticed was her choice of clothing; in a piece called "Beautiful", she had only donned a sweatshirt and pyjama pants, and I am sure this particular attire confounded the audience as well. But this personal monologue, as Shamini soon presented, addressed my very question. It is a hauntingly beautiful piece, written in a fluid-like prose that flows along smoothly, and the actress's vocal work struck me as strong, assertive, though at times, poignant. There is a certain grace in her soliloquy, inviting us to a woman's most private thoughts in the dimness of the light as she reveals her insecurities, insecurities that surfaced from early childhood, when her own mother says she is ugly. It is a delicate matter indeed, and her attire reinforces this very invitation to this private space; this is a woman ready to spill her secrets, and we are her honoured guests.
Karan Mathur's direction, as a first timer, was superb. Shamini's flawless acting owes much to Karan's guidance, though she herself has been involved in theatre for some time, and the strength of "Beautiful" lies in its ability not only to touch the audience, but to reconsider the very notions of beauty. And indeed, beauty lies not in the skin; it lies within one's character. Although the journey of the piece was, to a certain degree, somewhat anticipated, and you may feel that this show is only a trifle at first – an hors d'oeuvre to the next set of plays – it keeps growing larger in your mind. Shamini's evocative acting, the pursuit of what is beautiful, and the knife in her hand, will leave you haunted, terrified of what you may look like if inner beauty was reflected in the mirror, for beauty is only skin deep.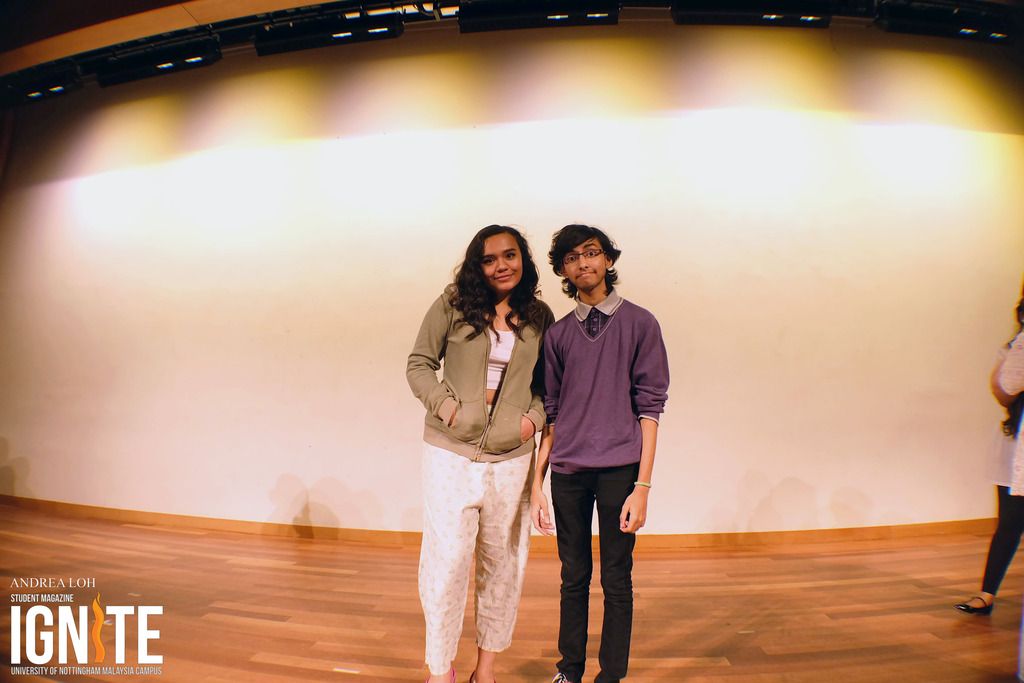 Actor
Shamini Vasu
Written by
Shamini Vasu
Directed by
Karan Mathur
By : Nora Ramli