Ignite recently interviewed Moazzam Akhtar, the Student Association Activities Officer for the 2015-16 term. He shares his experiences organising CS fair and Fresher's in addition to dealing with paperwork complications.
How would you describe your term as this year's Activities Officer?
It has been hectic, but really fun. It was important in every aspect and gave me everything and more of what I hope to get out of the job. It made me learn some valuable life lessons and realise my weaknesses, which have helped me become a better person. 
What did you expect out of this year and what were the life skills you learned?
When you get into the job you don't realise what you're in for until you actually start working. It's much more hands-on than what you see from the outside. I mean, the fact that I got to learn so much, in terms of how to deal with management in a professional capacity. I consider this position to be like an actual job. You get paid when doing internships, but I don't consider them a job. I actually feel the weight of responsibility. I also have 75 clubs and societies looking over my shoulder. Clubs and societies are the life of this campus, so you're being observed, judged and appreciated by the core of the campus. So when I do something right, it feels amazing. If it's the opposite, it kind of makes me feel guilty sometimes but it's a learning experience. That is what exceeded my expectations, the amount of stuff that I got to learn from this job. I am confident that I'm always giving my 100%. 
Were you able to achieve everything you set to do when you were elected?
No, I haven't. Now that I look back, my manifesto had a couple of optimistic points in there. It's not a bad thing. For instance, I tried to launch this thing called the summer activities program but there were challenges. The summer activities program was not possible for me because normally you go back for the summer. I wouldn't blame the next officer for going back and spending time with their families. When you do that, it becomes much much harder to do anything on campus. The only event we managed to pull off was July Fresher's.
The other activities we tried to pull off for summer activities program did not launch because of difficulties with age gap. The only people around during summer would be foundation students and postgraduates. In the future, if someone were to try a different approach I think the only two ways to go about it is to appoint someone to stay back, and collaborate with a postgrad officer to do different types of events.
In your hustings you mentioned collaboration with other universities. Did that take off?
The societies did, but I didn't. We did try to collaborate with universities such as Monash and Taylors. I was trying to launch this thing called Nottingham Arts Festival which was supposed to be a collaboration with other universities. We could have launched it but the thing was there was no space on the event calendar due to the sheer number of SA events and the financial situation. It's also a question of coordinating between all the campuses. The goal was to increase an allegiance to our university. Hopefully, someone will pick up on it next year.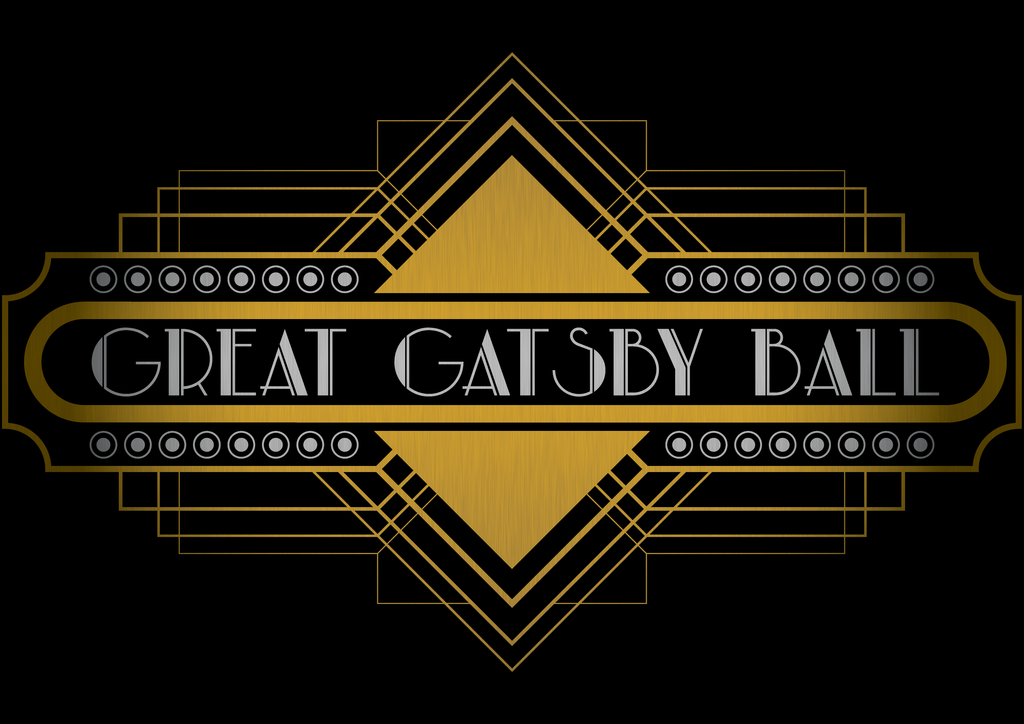 What was your greatest achievement?
I really cannot say. If you ask me right now, I would say the UNMC Ball. But actually, everything was part of a whole big achievement. For me, if you ask any of the execs I treat my events like my babies. If there's an idea in my head, I would try to get it done unless someone tells me it's impossible. Until I am absolutely sure that there is no way it can happen, it will happen. 
What do you think has been the best and the most challenging part about working with the current group of execs?
I love them all. While I did not see eye to eye with them at the start, a lot of credit goes to Aqeel for why the executives have such a good relationship. He always made sure that the SA are a family first, executive group later. He's definitely been a great president. Every one of the executives have managed to do their job brilliantly.
What do you think was the hardest part about being the Activities Officer? 
Being a 3rd year and the Activities officer. It's not so much the workload as it is the pressure. I clearly did not manage them at the start of the year. Over the term, I've learned to get a handle on it. It's harder during third year, but it's manageable.
I don't mind the work at all, it's the pressure in my head to be able to do the work to the fullest of my capacity.
Doing the work to that standard is tough because at the back of my head, I want to do this job as good as anyone. That, plus doing well in my exams. It's about managing your expectations. As long as you're giving your best then whatever the outcome is okay. At least for me, one of the biggest lessons I had to learn was to live with the outcome. Because previously, if I gave my best and I don't see the results up to my standard, that was unacceptable for me before.
How did you work with the SA staff to ensure that the clubs and societies were able to run their activities smoothly and efficiently? What more can be done to improve this?
This was a huge issue this year. It was highlighted before my term but this year, the role of one of the staff was changed. For an event to be approved, there needs to be two signatures; mine and the SA staff. The activities officer interacts the most with the staff along with the sports officer. The approval system before this was and still is 2 people, but now the handling of events is concentrated to one staff member. The new staff did not have to deal with this amount of proposals before. Now, there is this communication gap between the new staff and the old staff. This proved to be inefficient.
I won't say I was perfect; I didn't do my paperwork during the time of the Fresher's because I didn't realise the magnitude, but I'd like to think that I improved. I'll let the President and the team be the judge of that. But the proposals till today are being delayed and it's because of the communication problem. It's not like we're not speaking to each other. Proposals first come to the staff who approve of speakers, outside and inside. Sometimes event proposals are misplaced and by the time they come to me, it's the day before the event. Usually it gets postponed. I received a lot of criticisms at the start of my term, when I had no team and had to handle everything by myself. So, I got my team and started doing this regularly. Till today, I haven't disapproved of an event this year. There are very few events that get rejected.
Honestly, we try to manage it among ourselves. I feel for Aqeel and Afrah, having to explain all these things. We tried to work out a system, because it was such an issue when an event is getting approved. We created an Excel spreadsheet between some of the execs and staff to keep track of the events. But it's been very hard keeping it up-to-date. The system would be more efficient if there is an online measure for it. You just have to train the staff, it can be done. 
There were some problems that arose during the CS Fair at the beginning of semester one, how did you overcome it? 
That was my fault, in the sense that the system was manual so there was an issue with the chits. We amended it ourselves and promise to do it online next year. There was a problem with table allocation. Some people thought that some of the places were unfair. The argument was based on whether the location was a "prime location" or not. In my view it was, but some people disagreed. The problem was sorted the day before the CS fair, but this was a chance for the societies to promote themselves. The fact that it wasn't done properly from the start was my fault. But the event itself, as far as I was concerned went without a hitch. 
Grant money and sponsorship such as Enactus, Shell and Tiara East as well as non-monetary sponsorship from Escape Room and from Jump street.
Afaq (previous Activities officer) wanted to make it so Fresher's Week was free of charge. He made it free for a couple of tickets but he managed to lower the price to RM25 if I'm not mistaken. I tried very hard to keep it to RM40.  The subsidy for this was huge. The thing was, the money we get from the Grant is from you guys; it's RM42 per student. It's your money; I should just make do with what you've given me, and do an event with it. My logic for events is to make sure you can afford it, to make sure you're not overcharged. And to make sure that the profit comes from dealings; from companies, from vendors. For Fresher's I'm really proud we got it to stay to 40. For the ball I wish we could have gotten it for lower. But with GST and currency devaluation, it was such a challenge keeping it at RM40 for Fresher's and RM70 for the ball.
For Fresher's there were losses. It's not a problem that we didn't make a profit. I don't see the point in charging our people so much that we're making money off of them again. Giving them an event that is affordable and fun is the basis of why I ran and if I stray away from that, it doesn't make sense. 
How do you judge an event to be a success?
I guess how you would judge any event. Reaction, turnout, feedback. Basically feedback is how you would judge your event. Turnout is a huge part, but it's not the final indicator of whether an event is good or not, because turnout is only about how well you market it. What makes it a success? The quality of it.
How do you feel that being in the position of Activities Officer has changed you? 
I've grown up. I realised that there are some things you just cannot do. You cannot handle everything perfectly all the time. Learning to understand that that's okay is what's changed me.
It's always good to have high standards but if you don't reach them, instead of getting broken up about it, it's about putting the extra effort to reach that and improving from mistakes.
What is next for you? 
Immediately? Sleeping and exams. In the near future, head home, maybe go on vacation and get a job. Right now it's more about getting on-field experience. I would say my role in SA and university goes hand-in-hand in preparing me for the work life. Just the fact that you're dealing with corporate clients, as a student is an amazing experience.
What would you like to see from the next Activities Officer?
Commitment to the job for sure. Activities officer is the most attractive position if you're a first year. If you're in your final year or second year you should keep in your head of how to manage your time. You cannot do it half-heartedly. Don't assume that it will go 100% smoothly because nothing will go completely as planned. Also, a bit of an understanding of the job would be nice. I'm glad that both of the candidates running this year have some experience.
Any advice for him or her?
Preparation has to start early. Get the ball rolling. Get a fixed date. Contact the management. In regards to the summer activities program, your decision should already be made by the time you are here in September. For the ball, you shouldn't be starting on preparations in January or February; you need to get on it earlier since you have to book the ballroom. For Fresher's, a month is good enough.
Is there anything else that you want to add? 
I would just like to say that this position was one of the best decisions I've made in my 3 years in university. I believe it and the experience in the SA should be something that people look forward to.  Because it's valuable in various aspects. It just depends on how seriously you take it and how much you're willing to learn from it.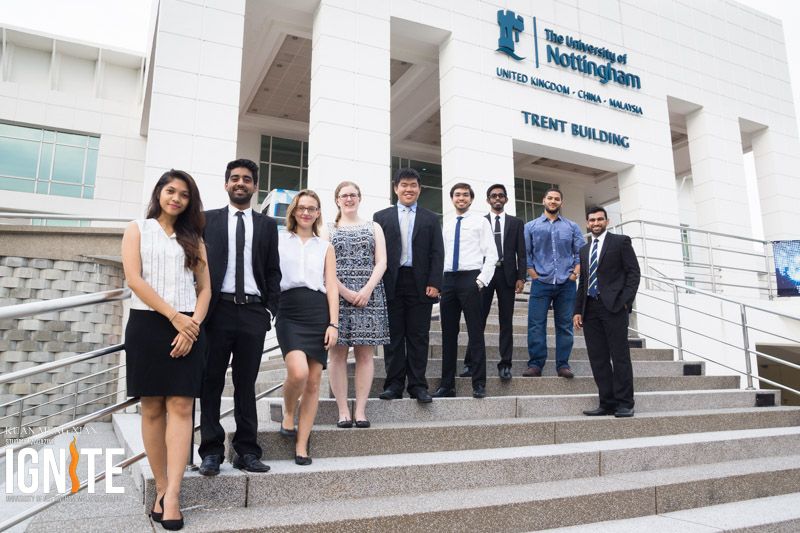 By Nabilah binti Abu Hassan Alshari