Looking for something to read over the Chinese New Year study break? Ignite's Literature Editor and Literature Writers detail the top ten award-winning Malaysian literary texts (novels, memoirs, poetry and short story collections) that can be read in English, in chronological order:
1. Henri Fauconnier, Soul of Malaya (1930): Prix Goncourt Prize   
As the title indicates, this is technically a Malayan novel, written before the Federation of Malaysia was established in 1957. Born in Musset Barbezieux, France, Fauconnier arrived in South-East Asia (first relocating to Singapore, then Borneo, then Selangor) via England, lured by the promise of establishing his fortunes by owning and managing a sago plantation in Borneo. He eventually established a rubber plantation in Rantau Pajang in 1906 and a palm oil plantation in 1911, growing wealthy when the market price of rubber increased a few years later. He learnt Malay and Tamil to interact and communicate with the workers on his plantations, and his wealth allowed him the time to devote himself to writing.
After being drafted as an interpreter for the British Army and separated from his family during World War I, Fauconnier eventually relocated to a tropical plantation in Rades (Tunisia) in 1925. His autobiographical novel evokes the early days of the rubber plantations in the Malaya, with the complex interactions between immigrant workers, indigenous communities and European managers being foregrounded. It was published in France in 1931, earning Fauconnier much popularity and admiration. It was published under the title Malaisie (French for Malaysia), and won the Prix Goncourt Prize in 1930 (the French equivalent to the Pulitzer Prize).
The novel was translated to English and republished as The Soul of Malaya by the Oxford University Press in 1965, with The Times Literary Supplement lauding it as "a classic exposition of the way in which Europeans can find themselves attracted beyond reason to the Malays, a phenomenon which must be understood if British Malaya is to be understood."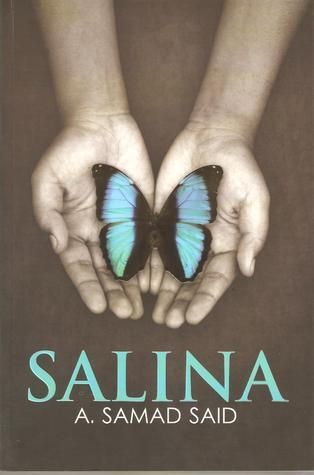 2. A. Samad Said, Salina (1958)
Considered a Malaysian classic, the novel is set in the makeshift town of 'Kampung Kambing' in Singapore, where the villagers reside in what was once goat pens. It explores the destitution and deep-seated repercussions on the simple people of the kampung during the aftermath of the Japanese Occupation. Once the daughter of an affluent diamond merchant, the titular character Salina is forced into the sex trade due to dire financial circumstances. She lives with her abusive lover Abdul Fakar, but continues to be a compassionate and loving character.
Written specifically for the 1958 Peraduan Mengarang Novel (Novel Writing Competition), the novel was deemed controversial work its "seemingly positive portrayal of a prostitute, an inclination many perceived to be inimical to Islamic morality" (Noritah Omar, 2010). The judges awarded A. Samad Said the consolation prize, and the novel was banned. However, Salina has proven its timeless appeal until today, telling a story of hope and community with a touch of unmistakably colloquial Manglish.
While the novel did not win any specific awards, it remains one of A. Samad Said's most iconic literary works and undoubtedly contributed to him winning the Pejuang Sastera Award (Literary Exponent) in 1976, the Southeast Asia Write Award in 1979 and the Sasterawan Negara title (National Laureate) in 1985.
"As in Salina, too, we have the narrative preliminaries in the standard language, clean, clear and cautious; yet when we open this wrapping we hear the throbbing heart of the theme, one in which once again the bitter drama of change is acted out in conversation, quiet disagreements, teasings and rituals. The novel is the loud death-knell of an oral tradition central to the life of Malaysians"
–Theo d'. Haen, (Un)writing Empire
3. Shirley Geok-lin Lim, Crossing the Peninsula (1980): Commonwealth Poetry Prize
Shirley Lim was the first woman and first Asian to win the Commonwealth Poetry Prize in 1980, and would go on to become one of Malaysia's most prolific authors (she has published two novels, five poetry collections and three collections of short stories so far).
Singaporean poet and critic Edwin Thumboo has praised the form, idiom and poetic technique of Lim's poems, noting that the "The poetry in Crossing the Peninsula rests on a powerful introspection directed to deeply personal experiences …[they] speak about the sea and the land, unhappy love, isolation and alienation and the search for identity. They argue for a closeness between her life – memories of childhood, Peranakan inheritance, contact with 'Western' civilization through literature, art and travel, the disquiet of love – and the poetry through which facets of life are examined. Behind their exploration is the recurring question of the relationship between words and reality, between poetry and the status of the experience it depicts".
4. Shirley Geok-lin Lim, Among the White Moon Faces (1997): American Book Award
Part of 'The Cross-Cultural Memoir Series' of Asian-American homelands, Shirley Geok-lin Lim recalls the identity of her birthplace, Malacca, as she transitions as an emigrant to the land of opportunity, America. As she searches for her place in America as an 'alien' Asian immigrant "in the move from hunger to plenty, poverty to comfort", she explores her convoluted cultural identity in colonial Malaya: labelled as a 'Kelangkia-kwei' for conversing in the Malay language despite having a Peranakan mother, she fails to master the Hokkien dialect and ultimately communicates solely in English after attending a British convent school, where the nuns name her 'Agnes'.
Widely reviewed and praised among the literary circle, Lim's memoir won the 1997 American Book Award. UNMC students will probably relate to the book's narrative of leaving one's homeland for greener pastures (particularly for higher education purposes) while realizing and embracing the profound effects of our homeland on our personal and cultural identities.
"Immigrants came to America bearing many fabulous gifts; among the most precious of these are their stories, which span decades, oceans, and continents, opening our minds and hearts to human possibilities we most otherwise never imagine. Shirley Geok-lin Lim's story is just such a gift, bringing us a rich weave of pain and triumphs she recounts her struggles to come to terms with herself as a homeland-bearing American."
—Elaine H. Kim, professor of Asian American studies and chair of ethnic studies, University of California, Berkeley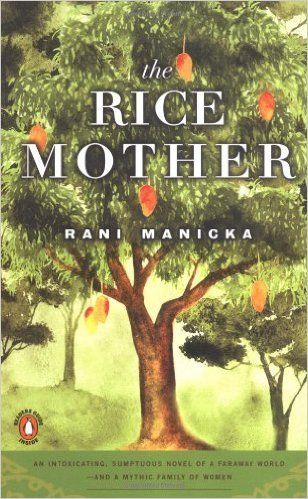 5. Rani Manicka, The Rice Mother (2002): Commonwealth Writers Prize
Rani Manicka is a Malaysian economics graduate who currently lives in the UK and Malaysia. Her first novel, which won the Commonwealth Writers Prize in 2003, is infused with her personal Sri Lankan family history, depicting the vulnerability of human nature and the consequences of war.
The story revolves around Lakshmi, a Sri Lankan fourteen-year old girl who is traded off in marriage to a stranger who lived in Malaysia. Initially believing that her husband is wealthy, she is dragged into a challenging life, having to raise the family by herself. She gives birth to a child every year until she is nineteen, but is nevertheless determined to improve the lives of her children and faces every challenge with renewed steadfastness.
This drive allows her to survive World War II and the Japanese Occupation, though not unharmed. The family is scarred deeply and in turn bare those wounds to the next generation. Lakshmi's legacy as the 'Rice Mother' is acknowledged in the end, when her great-granddaughter Nisha manages to piece the intricate fragments of her family history together.
"In those details some person or event is realised and lives in your mind's eye. But those moments are rare. Rani Manicka likes to race through life at colossal speed. She starts the race with the tale of a Sri Lankan girl, Lakshmi, who goes to Malaysia to get married, has six children and survives the horrors of the Japanese invasion; then she canters through the stories of all Lakshmi's children before galloping into the tragic tale of her granddaughter's life and skidding to a close with the appearance of her great-granddaughter. None of Manicka's characters has an uneventful life; shocks and reversals, betrayals and revelations litter almost every page of this fat novel."
6. Tash Aw, The Harmony Silk Factory (2005): Whitbread Book Award
Known to be one of Malaysia's most commercially successful international writers, Tash Aw's debut historical novel is set in 1940s British Malaya, right before the Japanese Occupation. The novel is segmented into three sections, each told from the first-person perspective of a different narrator. Each narrator is linked to the enigmatic Johnny Lim, a Chinese peasant from humble origins who becomes known for being a successful textile merchant, a legendary communist-guerrilla leader, and a murderer. The first narrator is his estranged son, Jasper Lim, the second narrator is his (now-deceased) beautiful wife Snow, and the third narrator is Johnny Lim's one-time friend, Peter Wormwood.
The novel's historical intrigue was well received by international critics, with Marian McCarthy describing it as "seductive, evocative, restrained and flawed" and Alan Cheuse describing Johnny Lim as a 'Malaysian Gatsby'. It was longlisted for the Man Booker Prize, the International Impac Dublin Award and the Guardian First Book Prize, and has been widely translated. It won Aw the Whitbread Book Award (First Novel Award) in 2005.
"Aw makes a credible job of modulating the varying tones of voice by which the smiling villain of the first part comes to be seen as the weeping cuckold of the third. But unreliable narration is a tired old trope now, and the reader is left to make up his or her own mind whether the obfuscation and contradictions inherent in this three-cornered portrait of Johnny Lim are a product of the book's maddening inconsistency, or its mysterious appeal […] Like a bolt of raw silk, Tash Aw's debut can be a little rough and transparent in places. But perhaps one ought to accept the inconsistencies as integral to the effect."
7. Preeta Samarasan, Evening is the Whole Day (2008): Hopwood Award
Preeta Samarasan's debut novel is set in her hometown of Ipoh during the 1980s, and mainly features a familial saga involving the occupants of the 'Big Blue House' on Kingfisher Lane: Raju (a prominent lawyer); his wife Vasanthi (who is of less privileged origins); Raju's mother Paati (who eventually dies); the precocious Uma (on the verge of leaving her family troubles behind for a glittering future in Columbia University); her comic-in-the making 11-year old brother Suresh; her nine-year old dreamy, melancholic younger sister, Aasha; the tragic Chellam (a maid from the 'estates').
New York Times reviewer Allegra Goodman has praised the novel, noting that "Samarasan's fabric is gorgeous. Her ambitious spiraling plot, her richly embroidered prose, her sense of place, and her psychological acuity are stunning". Malaysian readers will recognize echoes of 'Manglish' in Samarasan's prose (especially in the dialogues), which utilizes Tamil words, Malay syntax, and the rhythms of Malaysian English.
Other reviewers, like Salil Tripathi of The Independent and The Guardian's Nicola Barr, took note of the novel's intriguing, non-didactic examination of Malaysia's post-colonial identity politics, class tensions and complex racial dynamics
The novel was a finalist for the 2009 Commonwealth Prize (Best First Book Award) and was longlisted for the Orange Prize for Fiction. It won Samarasan the Hopwood Award in 2009, a writing prize created by American dramatist Avery Hopwood to encourage creative writers at the University of Michigan (Samarasan completed the novel as part of her Masters in Fine Arts (MFA) there).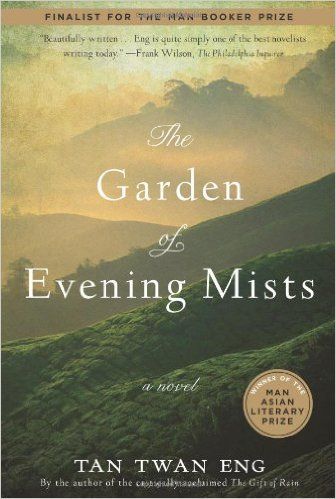 8. Tan Twan Eng, The Garden of Evening Mists (2012): Man Asian Literary Prize and the Walter Scott Prize for Historical Fiction
Tan Twan Eng's second novel received widespread critical acclaim, and was also shortlisted for the 2012 Man Booker Prize. The novel revolves around newly retired Supreme Court Judge Teoh Yun Ling, who returns to the private gardens of Yugiri in Cameron Highlands, burdened by her deteriorating memory. The sole survivor of a Japanese internment camp, Yun Ling spent most of her legal career attempting to locate the internment camp to which she was sent blindfolded, and in which she was held captive with her elder sister Yun Hong, who failed to survive the ordeal.
In a flashback to the post-Japanese Occupation period, Yun Ling, determined to fulfill her deceased sister's wish to build a Japanese garden, finds herself being apprenticed to Nakamura Aritomo, a former gardener of the Japanese Emperor. Bitter memories of her war camp days are revived in every encounter with Aritomo. Despite the initial resentment that Yun Ling harboured against Aritomo for the war crimes gruesomely committed by his fellow countrymen, she eventually forges a friendship with Aritomo and becomes his lover. Both of them seek solace in each other, united by the shared pain of a disturbing, traumatic past brought by the World War II.
Unfolding in an non-chronological plot that traverses a timeline spanning the Japanese Occupation in Malaya, the Malayan Emergency and independent Malaysia, The Garden of Evening Mists articulates a poignant account of inner conflicts, sorrow and redemption, largely through the perspective of its protagonist, Yun Ling. The novel is an unsettling reminder of the aftermath of war and violence, suffered by both the conqueror and the conquered through physical as well as emotional loss.
"The Garden of Evening Mists […] plumbs the basics of human nature as it asks how we can commit so many atrocities in a time of war and, at the same time, create compelling, transcendent works of art. The plot is fascinating and, of course, complex. […] This novel uses fine art as its major theme and, in the process, becomes a work of fine art itself."
 – Carolyn See, The Washington Post
9. Yangsze Choo, The Ghost Bride (2013)
Yangsze Choo is a fourth generation  Malaysian Chinese author who now resides in California. She worked as a management consultant after graduating from Harvard University. Her debut novel is set in a sleepy port town in Malacca, where the Chinese of colonial Malaysia were being ruled by British overlords. The Ghost Bride received widespread exposure after it was chosen as Oprah Winfrey's 'Book of the Week' in October 2013. It was also nominated for the 2013 Goodreads Choice Awards, in the Best Fantasy and Best Debut Goodreads Author categories.
Li Lan, the daughter of an aristocratic but bankrupt family, has little expectations in life. One day, she receives a proposal from the wealthy and powerful Lim family. They request that she become a ghost bride for their recently deceased son, who was the family's only son. Although rarely practiced, a traditional ghost marriage was done to appease the spirit. This unity would ensure her a home for the rest of her life, but at a terrible price. She visits the Lim mansion and soon after is haunted by not only her ghostly would-be suitor, but also by her desire for the Lim's new heir, Tian Bai. Li Lan is soon drawn into this shadowy world of the Chinese afterlife, with its ghost cities, paper funeral offerings, vengeful; spirits and a monstrous bureaucracy that includes Er Lang, a charming but unpredictable guardian spirit. Li Lan has to uncover the Lim family's mysterious background and dark secrets and the truth about her very own family before she is held down by this ghostly world.
"Like the cultural stew of the Malayan peninsula Choo describes, the book folds in religious traditions from Muslim purdah to the Buddhist wheel of life. The Chinese underworld is apparently the Cook County of the afterlife, a flatland full of corrupt officials and scheming plutocrats, furnishes entirely by offerings to the dead made by their survivors […] Choo's book is a bit overstuffed: from whodunit to ghost story to coming-of-age to romance, there is enough plot to fill several more novels. But the beguiling tale of Li Lan navigating both the land of the dead and the territory of her own heart makes you hope Choo is the author who writes all of them."."
10.  Zen Cho, Spirits Abroad (2014): William L. Crawford Fantasy Award
"If you live near the jungle, you will realise that what is real and what is not real is not always clear. In the forest there is not a big gap between the two."
This book is an anthology of short stories that was published by award-winning Malaysian indie press Buku Fixi. Cho infuses science fiction and fantasy narratives with a Malaysian twist, presenting readers with "a Datin who recalls her romance with an orang bunian. A teenage banshee that struggles to balance homework, bossy aunties, first love, and eating people. An earth spirit gets entangled in protracted negotiations with an annoying landlord, and Chang E spins off into outer space, the ultimate metaphor for the Chinese diaspora" (Fixi.com.my).
In an interview with The Star, Cho was asked if she specifically intended to bring 'Malaysian-ness' into the 'Western' genre of speculative fiction. She noted that "It was intentional in the sense that I wanted to write stories that felt true to my experiences and understanding of life. I think stories can be true even if they feature dragons and fairies, and stories can be hollow even if they are in a strictly realistic mode. My truth seems to require an element of "Malaysianness" to sneak in somewhere."
By Dinesh Jayabalan, Yvonne Tan, Choo Suet Fun and Geethanjali C. Mahendran
Book cover image sources: Amazon.com and Goodreads.com