The Human Genome Project, antibiotics, and yogurt.
As strange as this trio might sound together in a sentence, all of them actually have something in common. No, not the letter 'o' (although that is indeed correct) but these are, in fact, advancements in the field of biotechnology. Yet somehow this field, despite being steeped in history and contributing to many important aspects of our lives, lacks the popularity of engineering or the prestige of medicine. This has led me to wonder on more than one occasion, as someone who is currently pursuing a degree in biotechnology – why am I doing what I am doing right now?
My coursemates have their own motivations, held in their hearts for a long time, which they've decided to share with Ignite.
Maisarah Mohd Mazlan
For Maisarah, the main reason she chooses to study biotechnology is her passion in research. Exploring the world through the lenses of a microscope presents her with an unusual yet gratifying satisfaction – as when she deals with a variety of specimens from the plant and animal kingdoms. She was introduced to biotechnology when her high school counsellor briefed her class on the courses to be sponsored by MARA (a Malaysian government agency) after high school education. According to Maisarah, she knew in her heart that biotechnology was the right course for her the moment she found out about the field.
 It was like love at first sight,
She wants to help the world from a different perspective. Maisarah sees biotechnology as a field that can help develop the world while keeping environmental destruction at a minimum. She believes that this field can play a major part in industries such as agriculture, medicine and manufacturing. With the knowledge she currently has in this course (as well as when she completes her degree), Maisarah hopes to contribute by at least creating awareness on the importance of plants and animals, not only to us human beings, but also to the planet we call home. Her  greatest dream – become a biotechnologist playing an active role in conserving the planet for our next generation. This reminds me of a quote by 2004 Nobel Prize Winner Wangari Maathai, "We owe it to ourselves and to the next generation to conserve the environment so that we can bequeath our children a sustainable world that benefits all."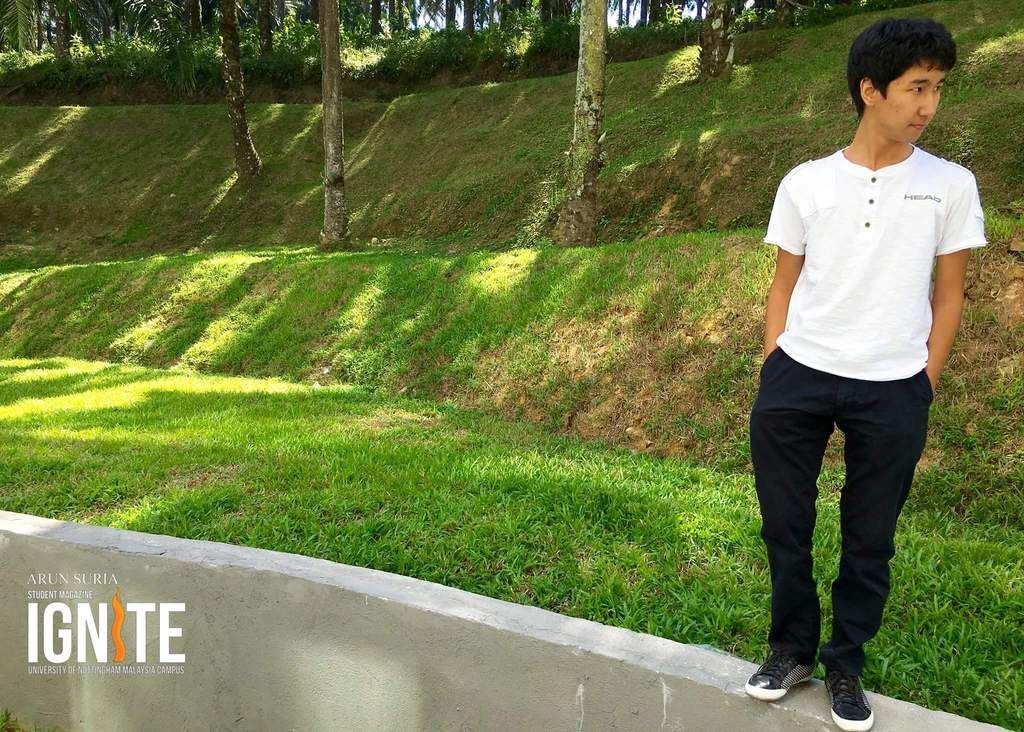 Adilet Beyshenaliev
Back in school in Bishkek, Kyrgyzstan, Adilet loved biology and chemistry. Learning about deoxyribonucleic acids (better known to the rest of the non-scientific world as DNA) and the human genome had piqued his interest in genetics. He made the decision to pursue a course that taught genetics, a decision which almost derailed due to the fact that Kyrgyzstan didn't have a university that actually offered genetics. Fortunately for Adilet, he found out about The University of Nottingham Malaysia Campus during a university fair, and decided to apply for a course in biotechnology as it offered him the chance to learn about genetics.
Adilet plans to move to the United Kingdom or Canada once he has completed his Bachelor's degree, either to work or to obtain a Master's degree, and hopefully a doctorate in this field.
When asked about the prospects back home in Kyrgyzstan, Adilet tells me that there aren't, in his own words, 'hardcore science universities'. According to him, Kyrgyzstan has a few pretty good medical universities, but no courses or jobs for graduates in a field like biotechnology – he does not foresee a career back home as an option. He says, "It would be perfect if I could skip the Master's degree,"
Will he put the knowledge he attains to good use? Adilet is tempted to say that we would do truly evil things, but then desists; he will definitely use his knowledge to the benefit of the human race.
I don't really want to divulge on my project idea, but it will most certainly improve the lives of people.
Soh Zi Hen
Zihen was first introduced to biotechnology by Madam Lim, his high school biology teacher. He credits her with being one of the biggest influences in his life. He admits that he initially did not pay attention to the things his teacher said, but as his interest in biology developed, he decided to find out more about the field on the Internet. Learning about biotechnology and what it could do instilled in him the desire to pursue the course, and it has been something that he has no regrets about.
He finds biotechnology enticing due to the cutting-edge technology used in many aspects of the field. Zihen goes on to bring to my memory all the intricacies involved in some of the more well-known processes in biotechnology, such as the polymerase chain reaction and tissue culture. He also gets a thrill whenever he researches online on a certain topic, something which he believes will come in handy in the near future, be it during revision or during his final year project.
Zihen has a plan.
I hope that in the future, I will be able to develop cures for diseases that are currently incurable. If possible, I want to find a cure for cancer too,
He says this as he sets a goal of focusing on cancer research.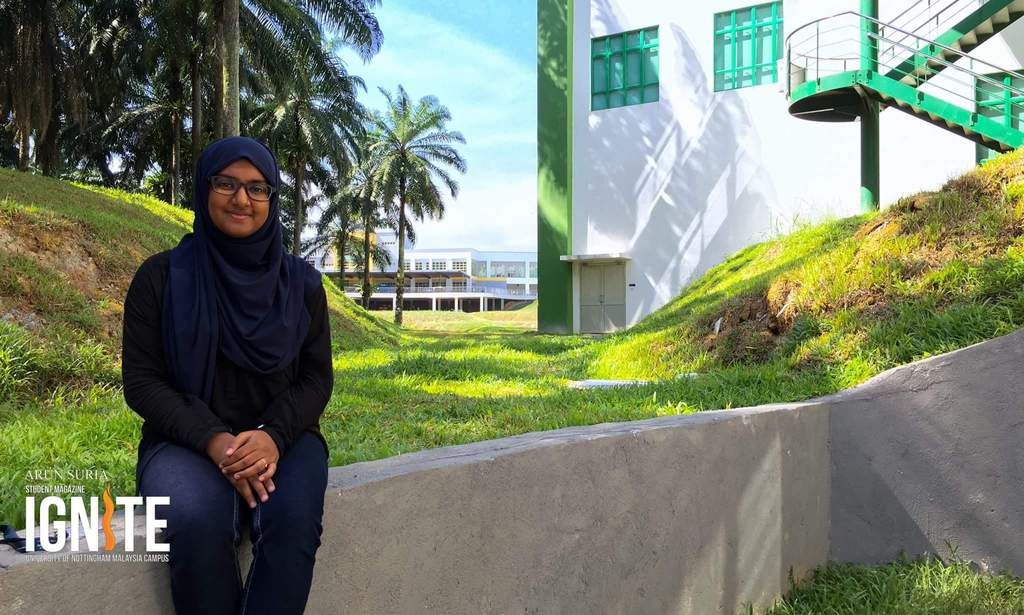 Suma Khalid Mohamed
Since Suma's school life, she has been interested in the field of science. The connection between the biological processes and the way in which these processes are manipulated to bring about advancements in the lives of humans fascinates her.
During a visit to a hospital back, she saw a lab technician wearing a lab coat which had "Biotechnology" written on it. Suma found this pretty amazing, and that was the moment when her interest in biotechnology was sparked. A young Suma excitedly thought –
This is something cool I can do in my life,
The decision to pursue an undergraduate degree in biotechnology was the first step she took to the development of the world in the field of science. She aspires to making the best use of the knowledge and skills for the betterment of agriculture, food production, microbiology and other aspects of biotechnology. She is highly interested in microbiology, especially the laboratory tests that are carried out in our course.
Maldives is a developing country and I dream of developing the health facilities, especially in the field of microbiology.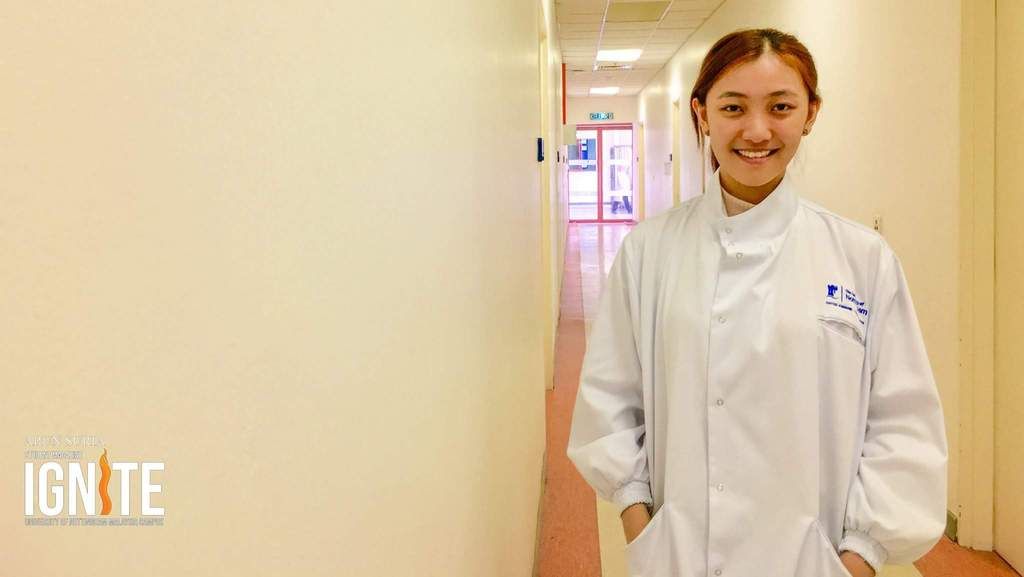 Lee Wan Theng
Lee Wan Theng, or Alice to her friends, is someone who has been passionate about the environment ever since she was in high school. Her passion was ignited when her English language tutor taught her class about the amount of damage human beings inflict on the environment for a directed writing assignment. She was stunned by the gravity of the actions of humans, and realised that we had to make an effort to end this decimation. She found out about biotechnology through an online system that helps one to narrow the range of courses based on the subjects preferred.
Her parents initially had their doubts about her decision to pursue biotechnology, but ever since she started studying at the university, she has tried to make an effort to make them understand what the course is about. Her father, Alice tells me, has become more supportive of her choice after learning about the course. She believes that we students bear the responsibility of educating the public about things such as sustainability, as there hasn't been much awareness about it. She has educated her friends and family about the ways to ensure sustainable development, imparting knowledge she gained from the lectures upon the people around her.
I understand that with only my strength, I may not be able to make a change – but at least I want to try.
Listening to the stories of my friends has made me ask myself about my own purpose here. Each of them has their own specific reason, and they love doing what they do. Sometimes, we face obstacles in the pursuit of our passions, and things may seem as bleak as a rainy afternoon in London. We may face objections from our loved ones, or lose sight of our goals in the midst of our journey. However, as I type this out, I realise that their words have given me a renewed sense of vigour. You too, dear reader, can take inspiration from these amazing people. Dust off the diaphanous obstacles that detractors dump on you, find the meaning in your actions, and ask yourself this: why do you do what you do?
By Saran Anandan